Commercial Series
Commercial Series cabinets are built with one purpose in mind : DURABILITY. They are packed with all the bells and whistles. Available in multiple configurations, these cabinets will transform your service bays.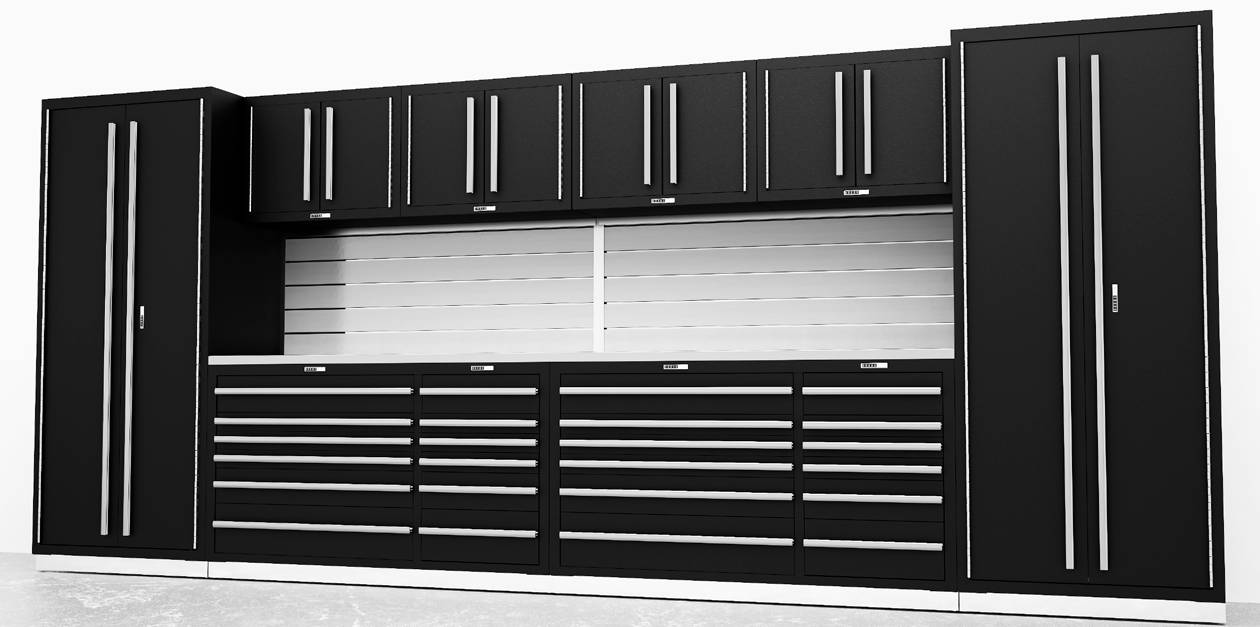 16-gauge steel

Lifetime warranty

Digital locks

Stainless steel hinges & work top

400 lb drawer capacity

Dual wall doors
Free standing

Computer station

Backsplashes

LED lighting

Power bar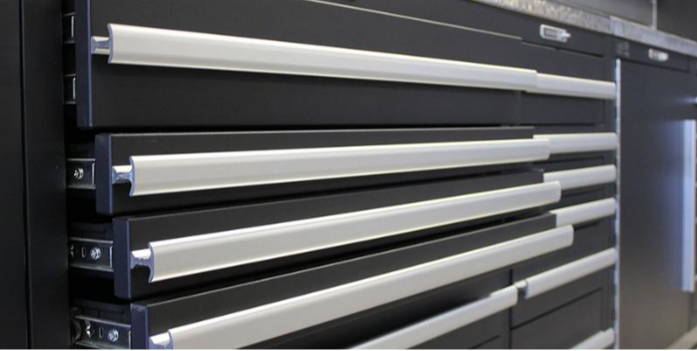 Our heavy duty drawers can accommodate up to 400 lb (181 kg) load capacity. They are offered in two different configurations, depending on your needs: a twelve drawer tool chest or a six drawer tool chest with two pull out shelves.
DUAL WALL DOORS & PIANO HINGES
Commercial Series cabinets all feature stainless steel piano hinges with dual wall cabinet doors, providing strength, security and durability.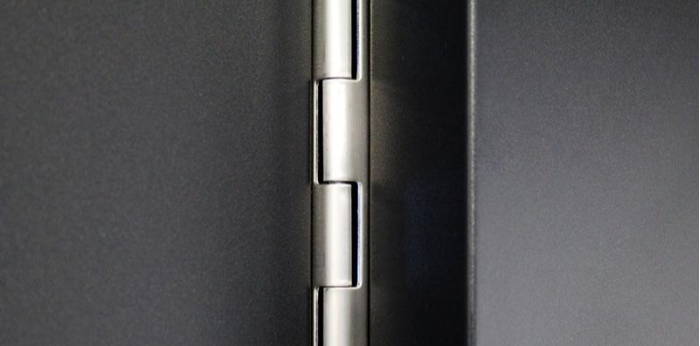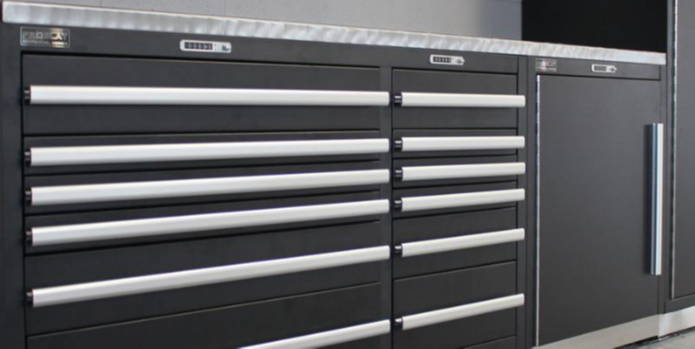 Commercial Series cabinets are fully welded from heavy duty 16-gauge steel. Commercial Series cabinets are ideal for mechanics or the home owner that simply wants the best.
The Commercial Series cabinets come with digital locks, providing secure storage for your tools, and more. Finally, say goodbye to lost keys!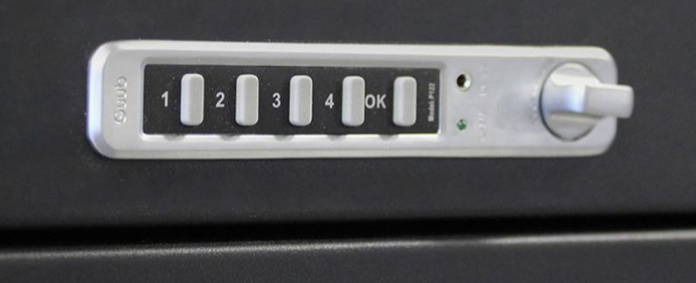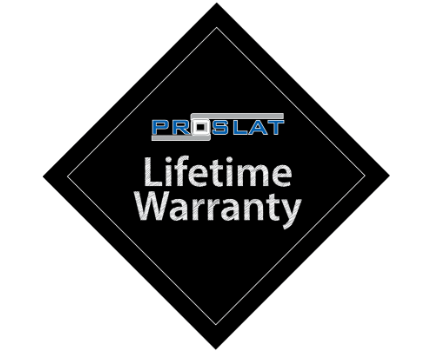 All slides and hinges come with a no nonsense lifetime warranty. Any questions? Call Steve 1-888-691-2944 ext 231
---
Commercial Series cabinets are extremely versatile, and can be configured depending on your needs.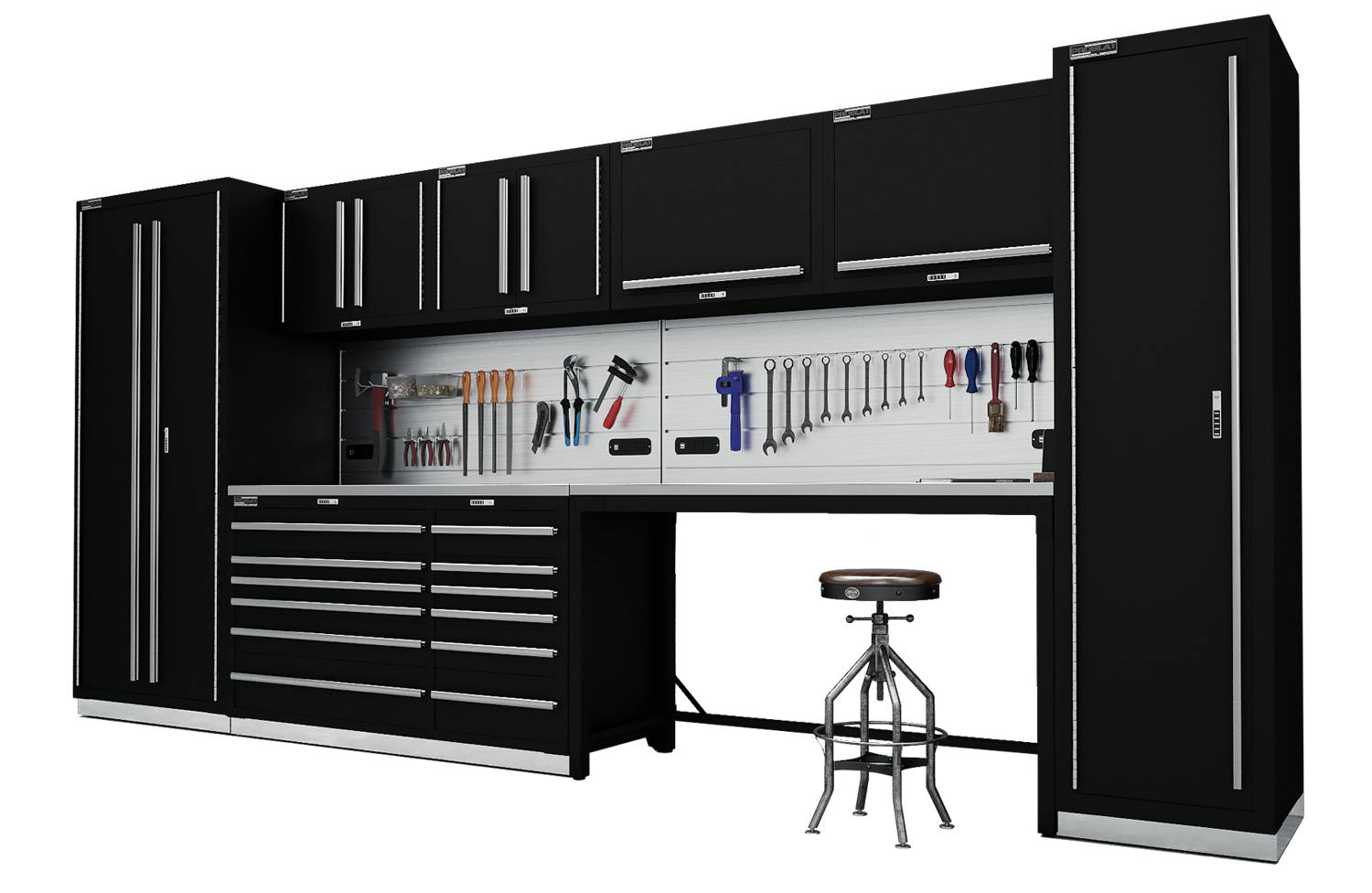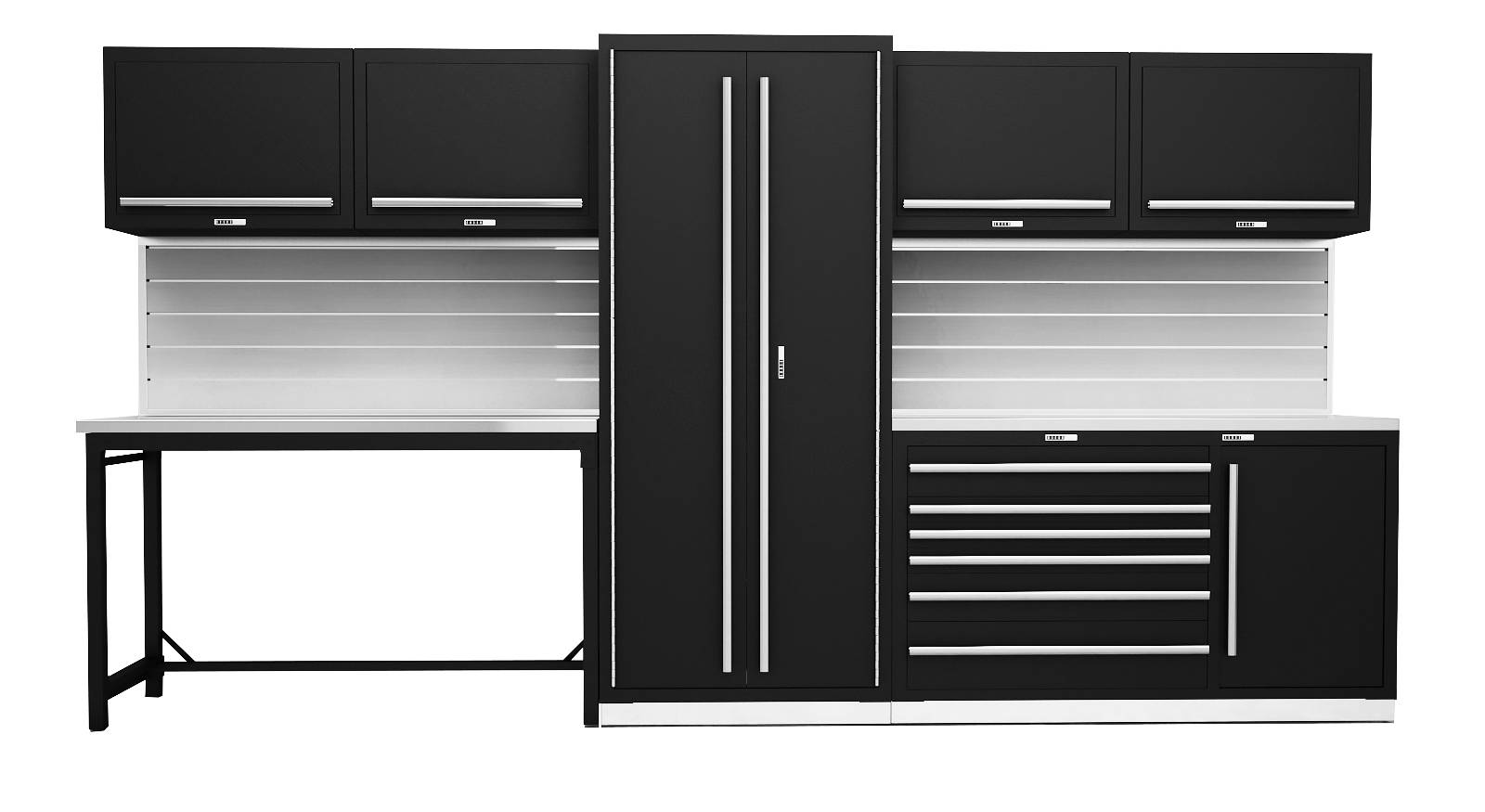 ---
Tool chests are the core of any cabinet set and ours are up to whatever challenge you have. Key features of our tool chests are: manufactured of 16-gauge steel, drawer capacity up to 400 lb, digital locks, solid core handles, stainless steel kick plate, and drawer liners. Tool chests come in two different configurations; a twelve drawer or a six drawer with two pull out shelves.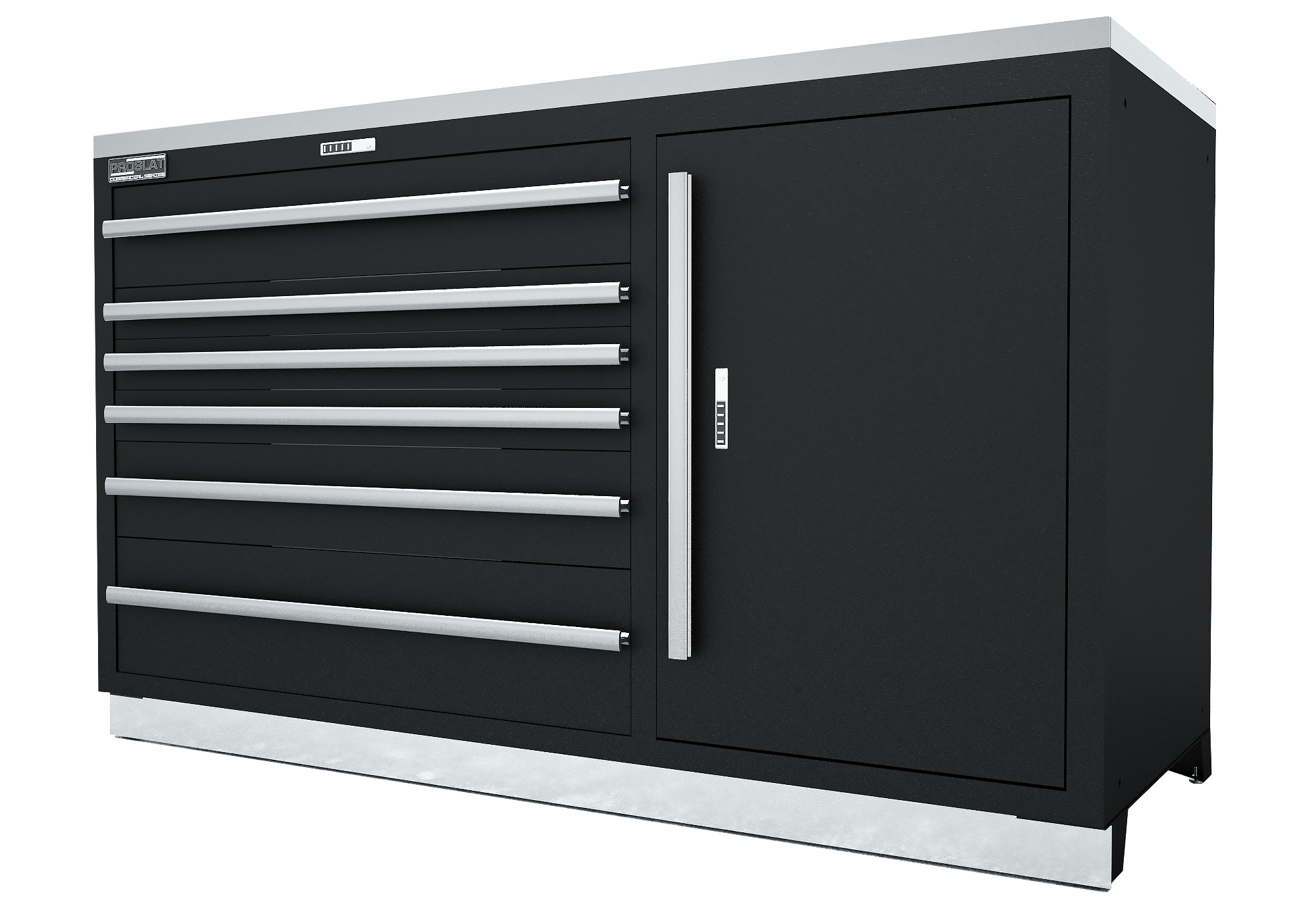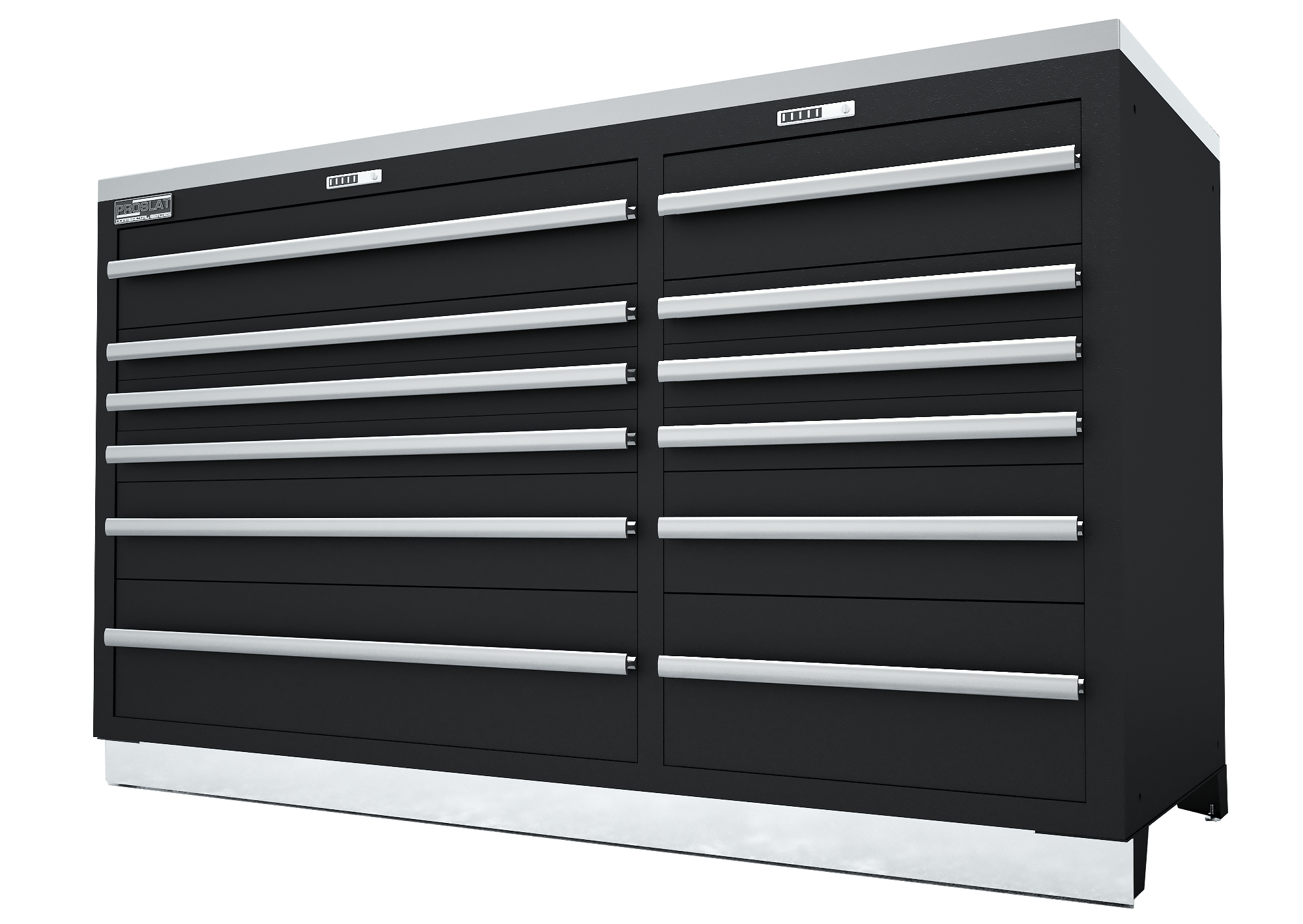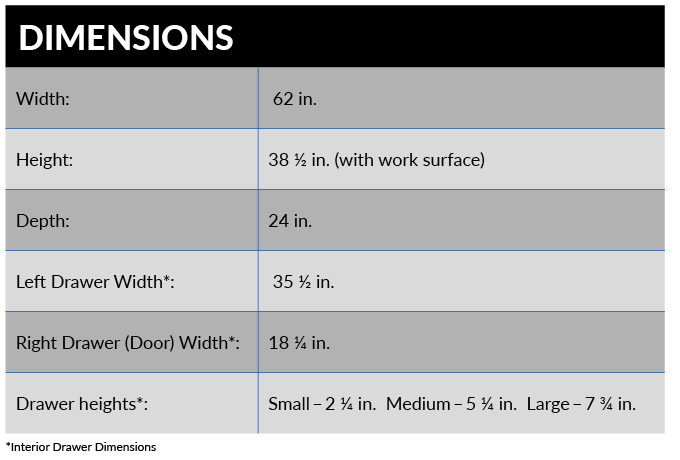 ---
Wall mount cabinets are built with 18-gauge steel, fully welded boxes and dual wall doors. Wall mounts are available in three different door configurations; standard 2 door, overhead door or with a plexiglass door.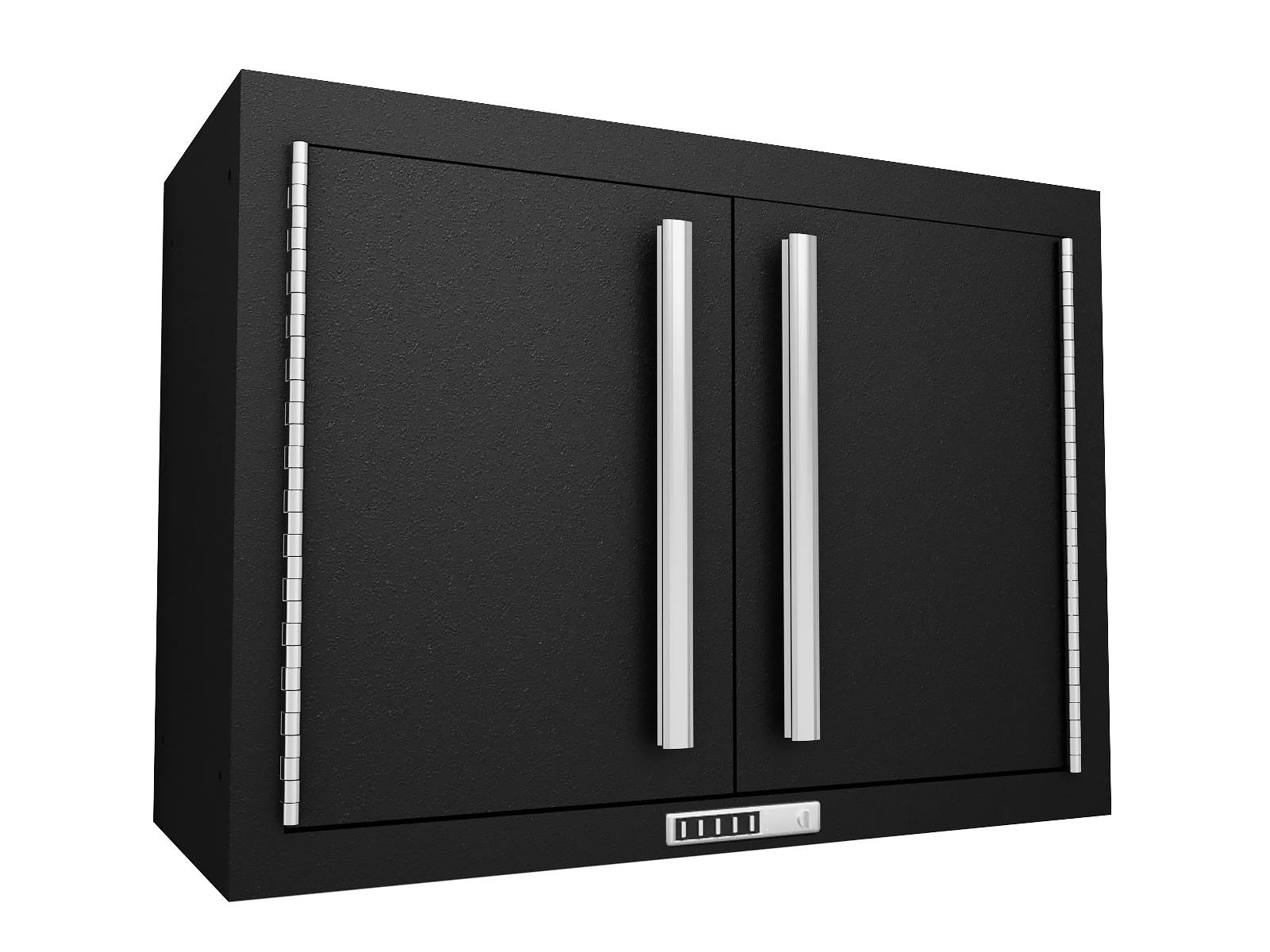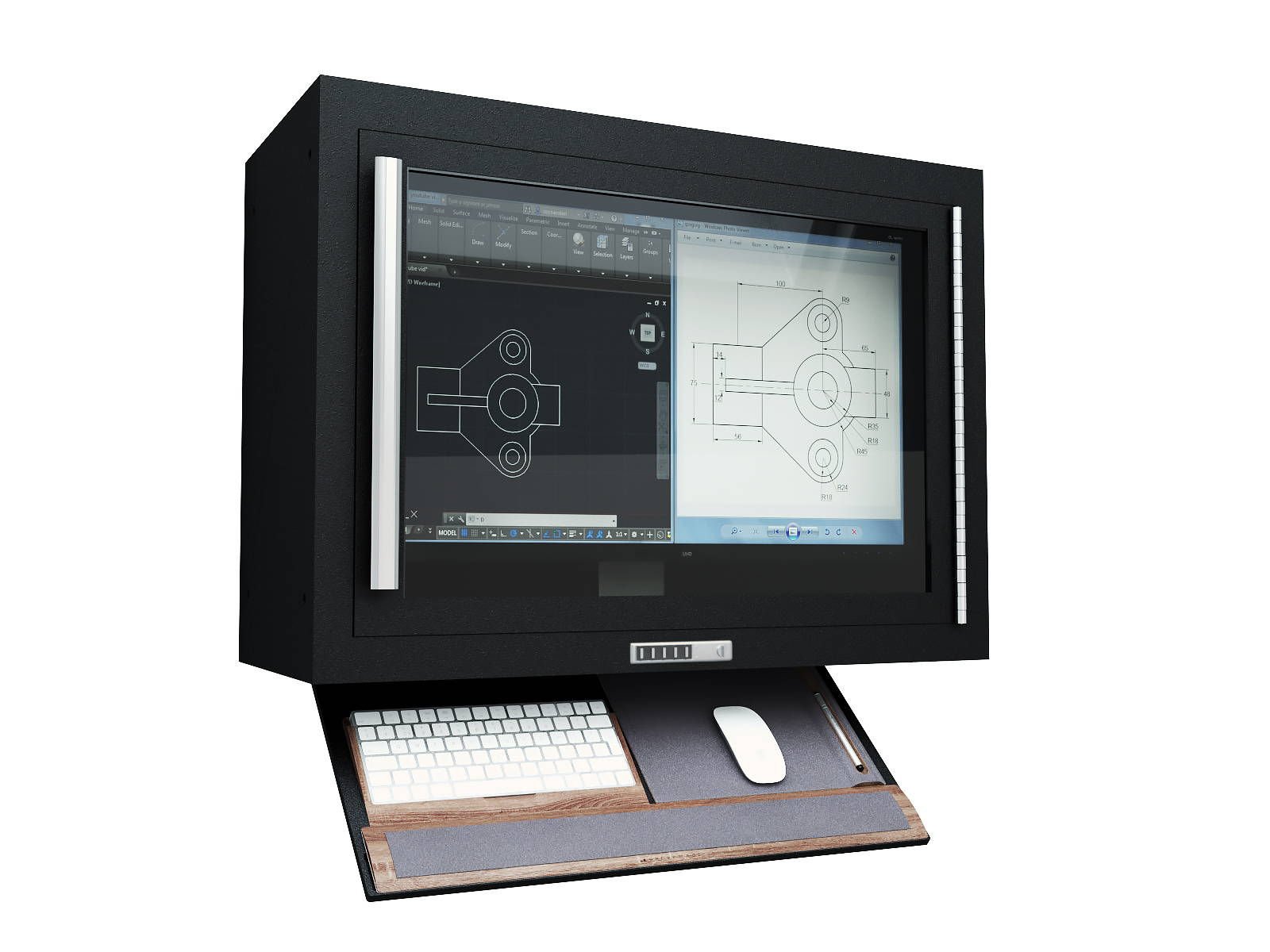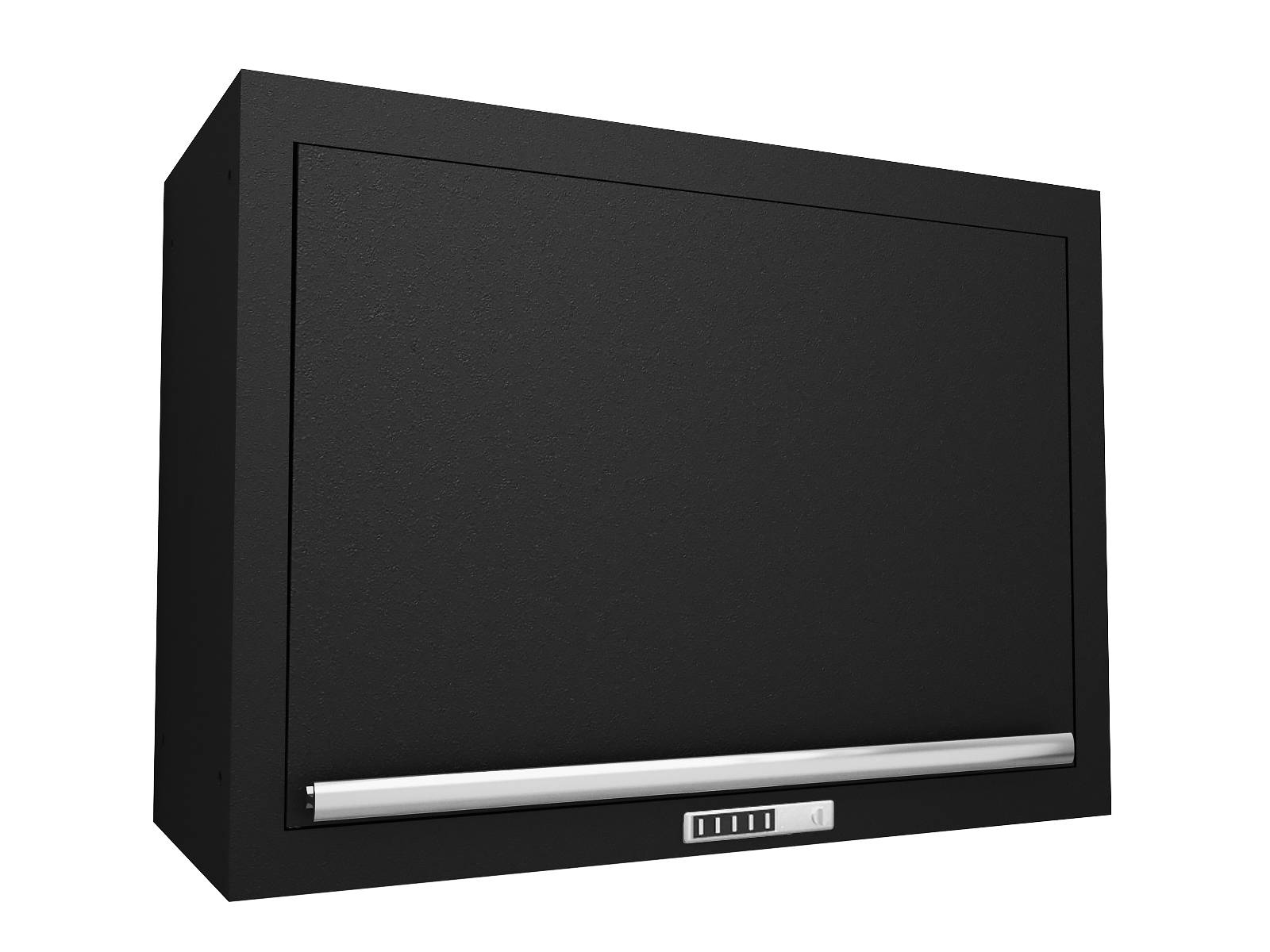 2 Door Wall Mount Cabinet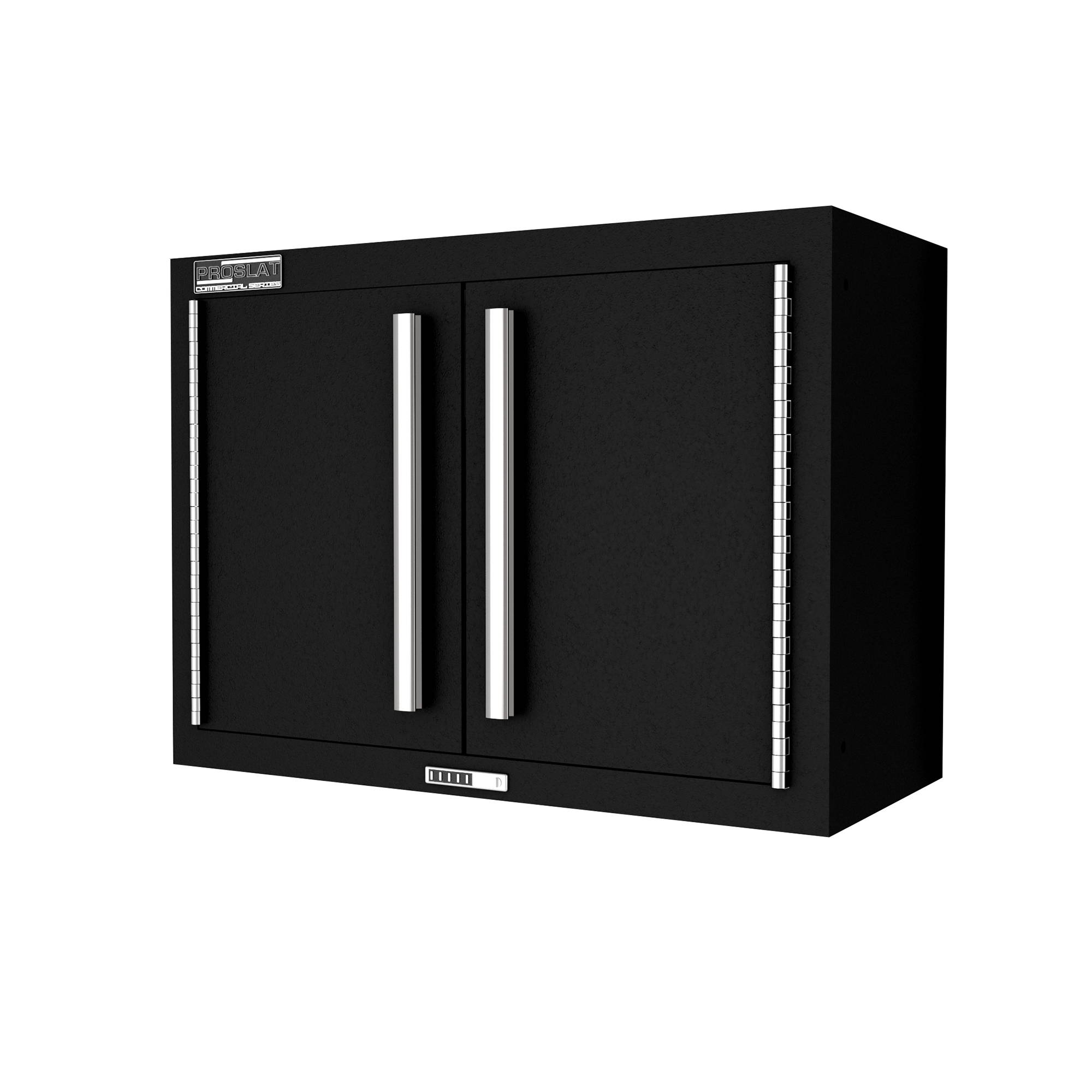 Overhead Door Wall Mount Cabinet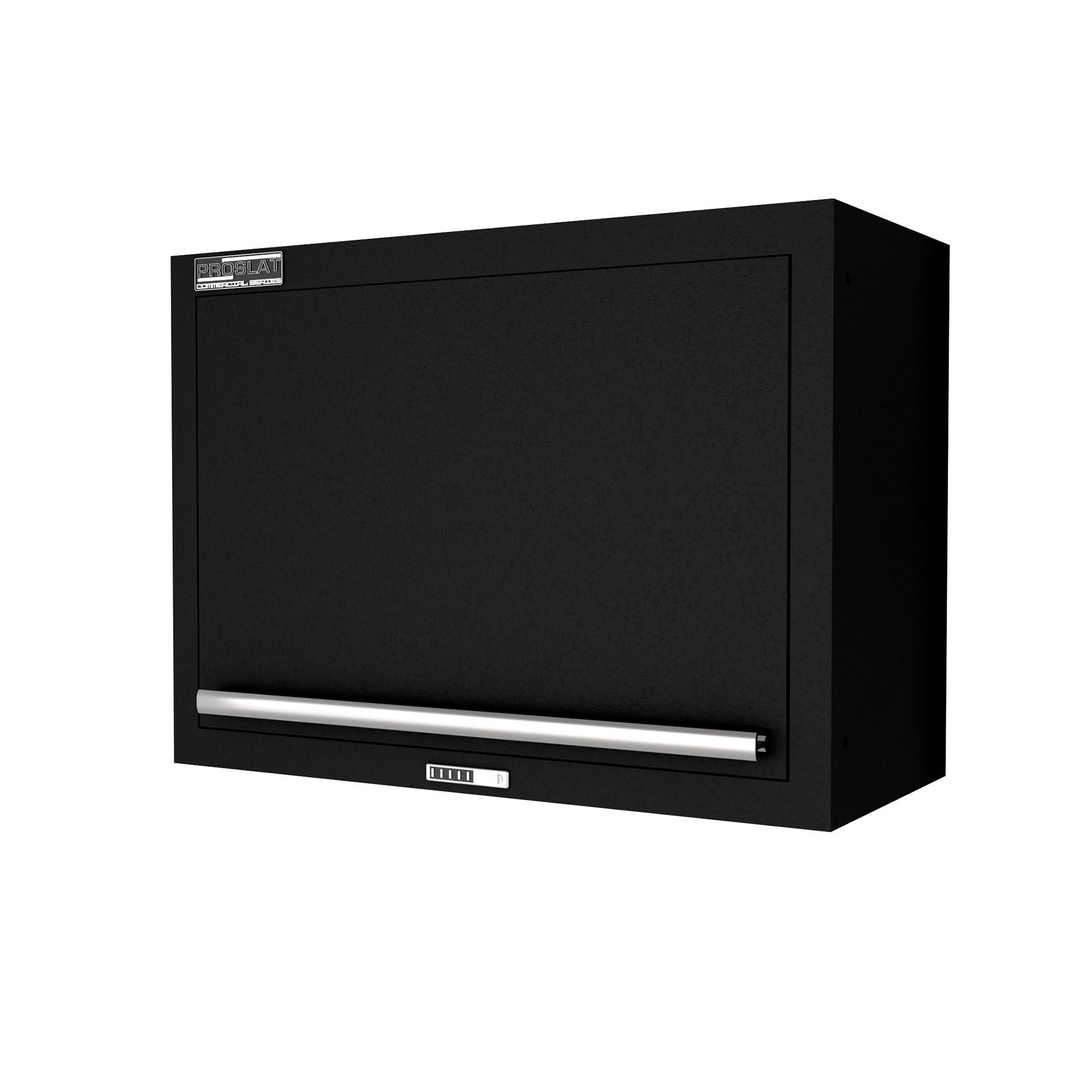 Plexiglas Door Wall Mount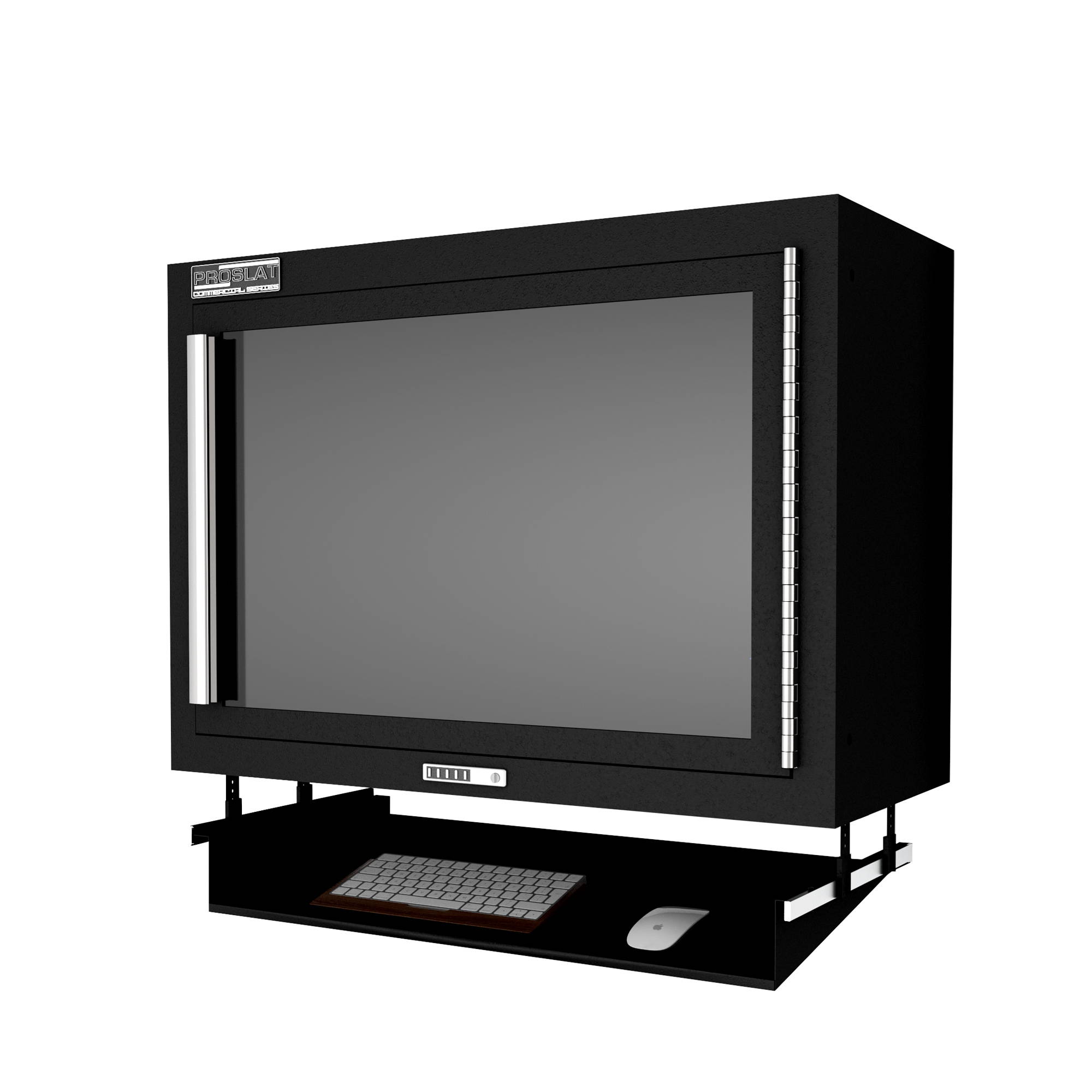 ---
Base cabinets come in three different configurations. The floor less base cabinet is perfect to house our tool cart or even a refrigerator. The two shelf version comes with two 250 lb capacity sliding shelves for ease of access. The slide out garbage cabinet is an ideal solution for keeping waste out of sight.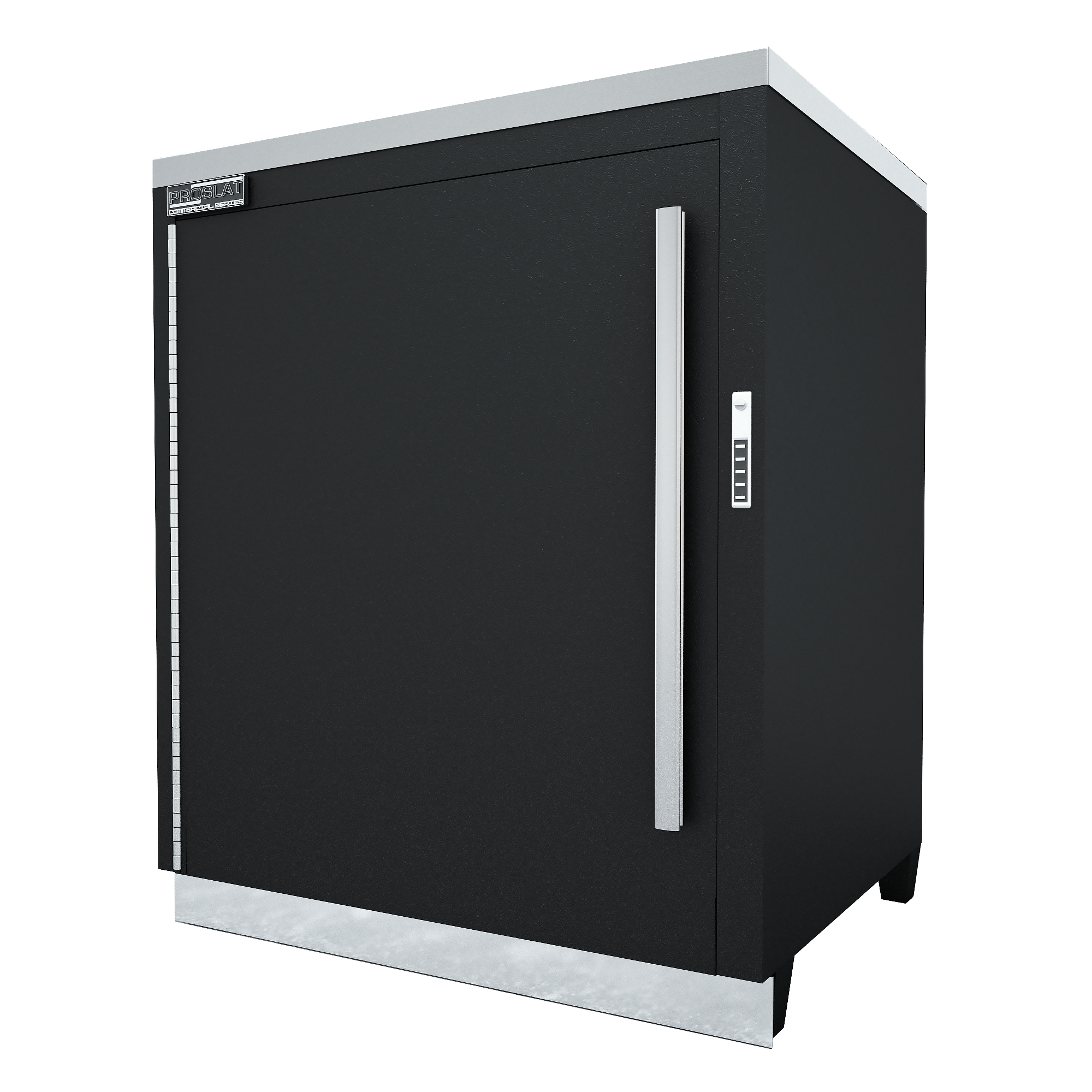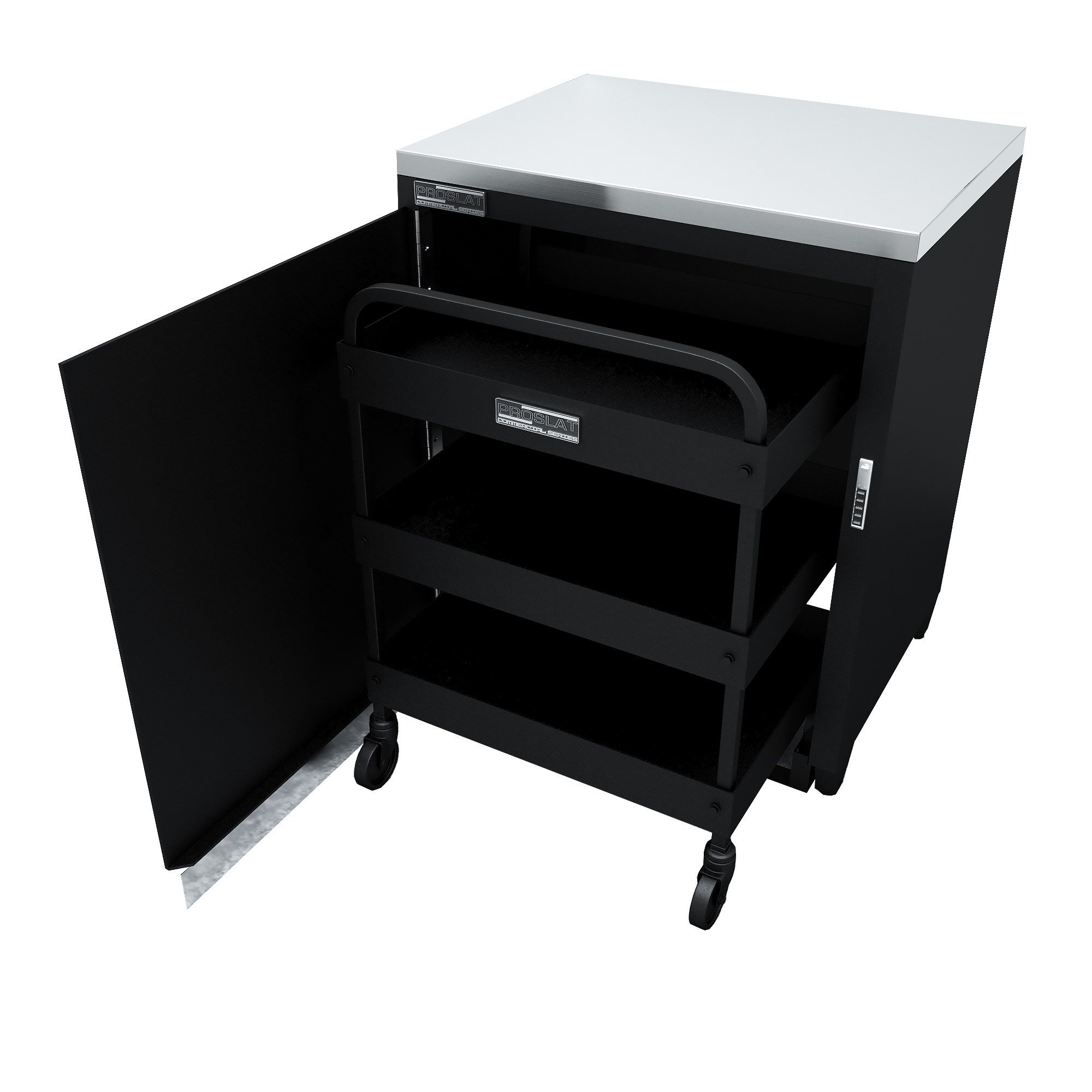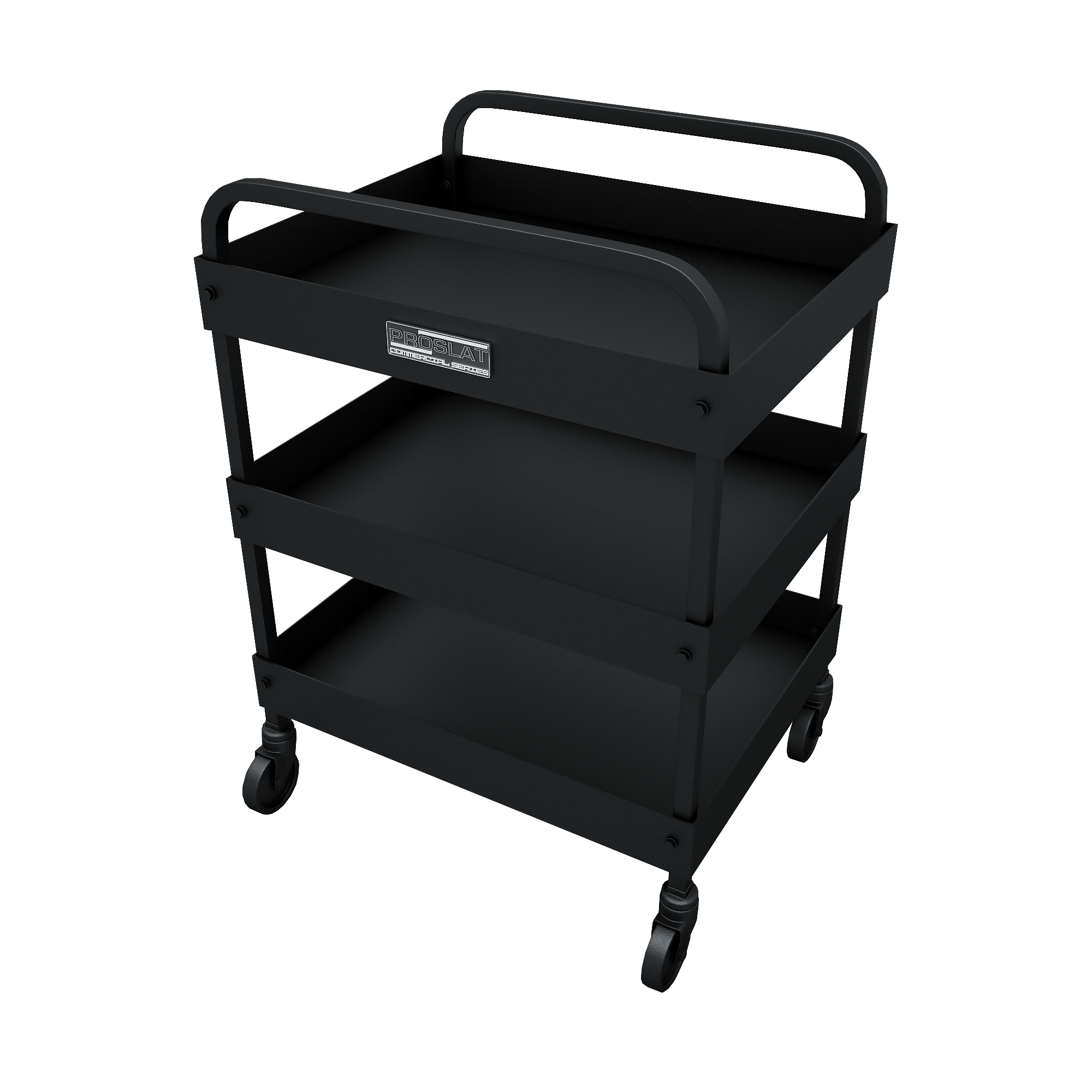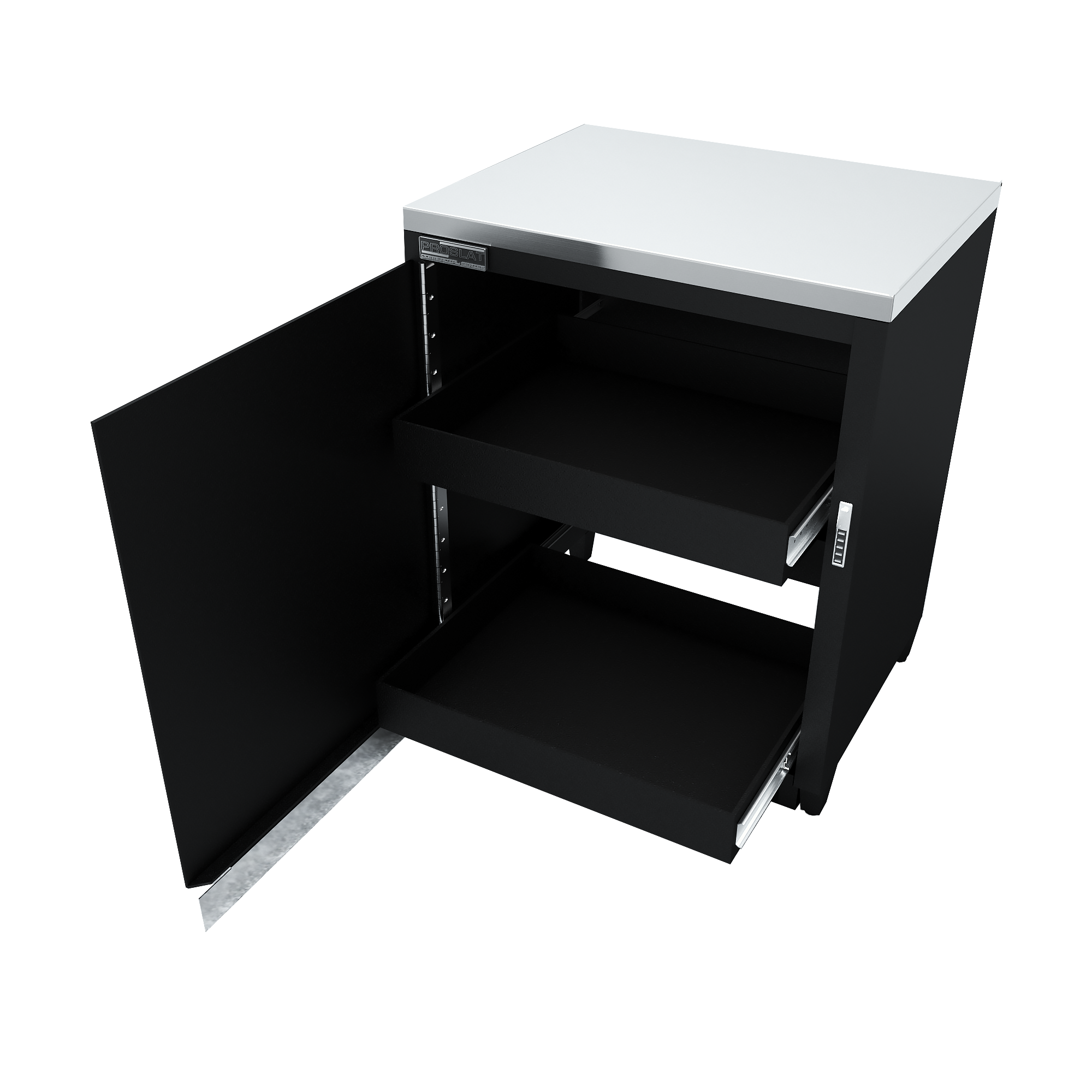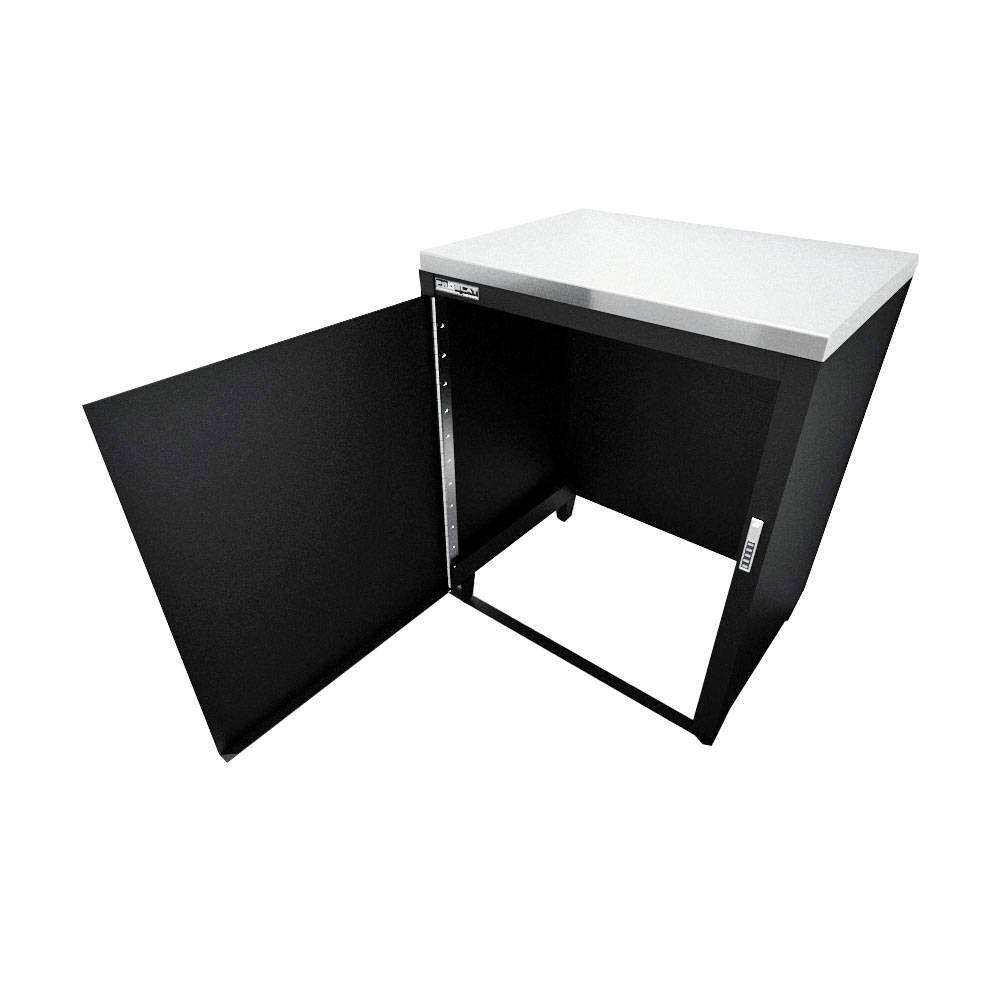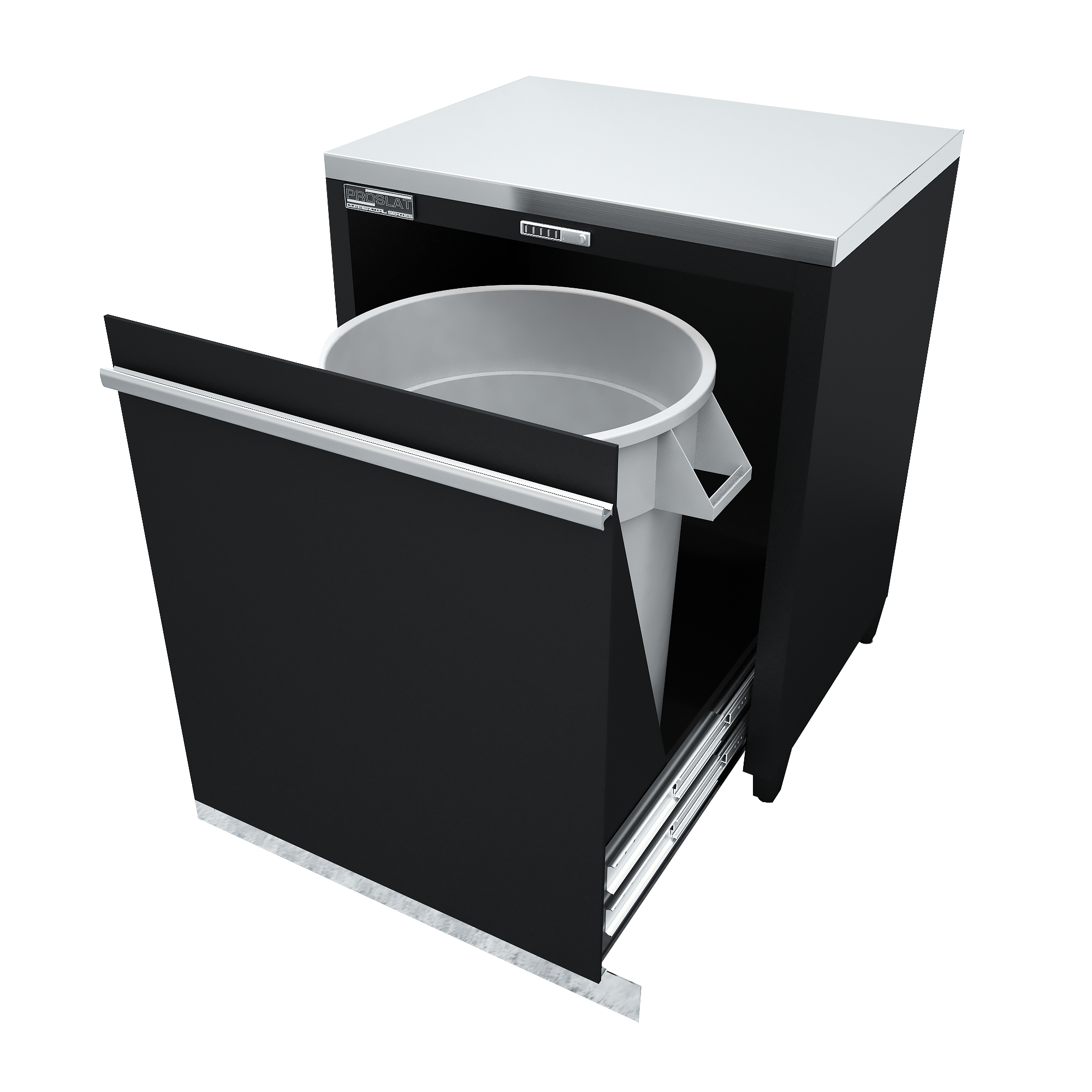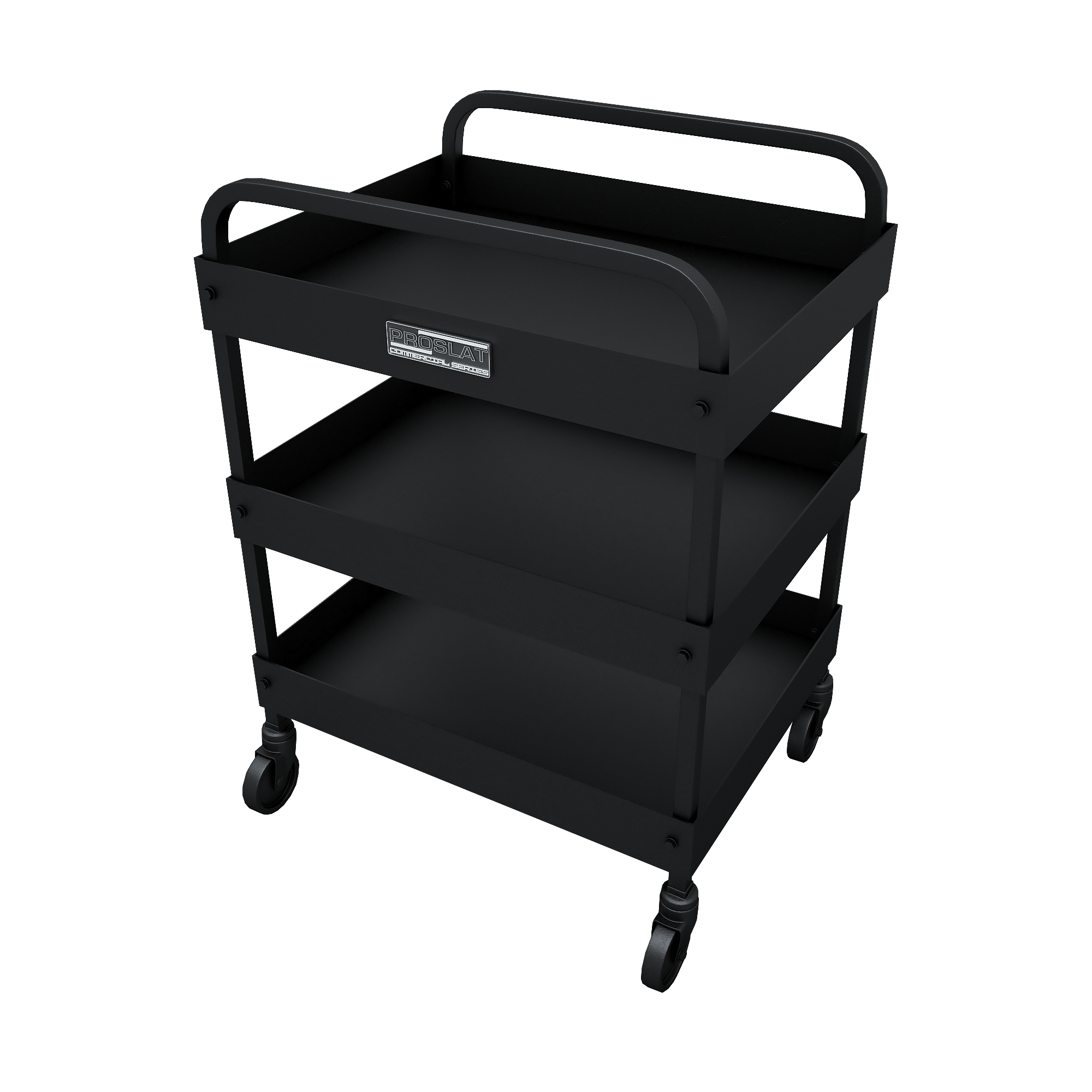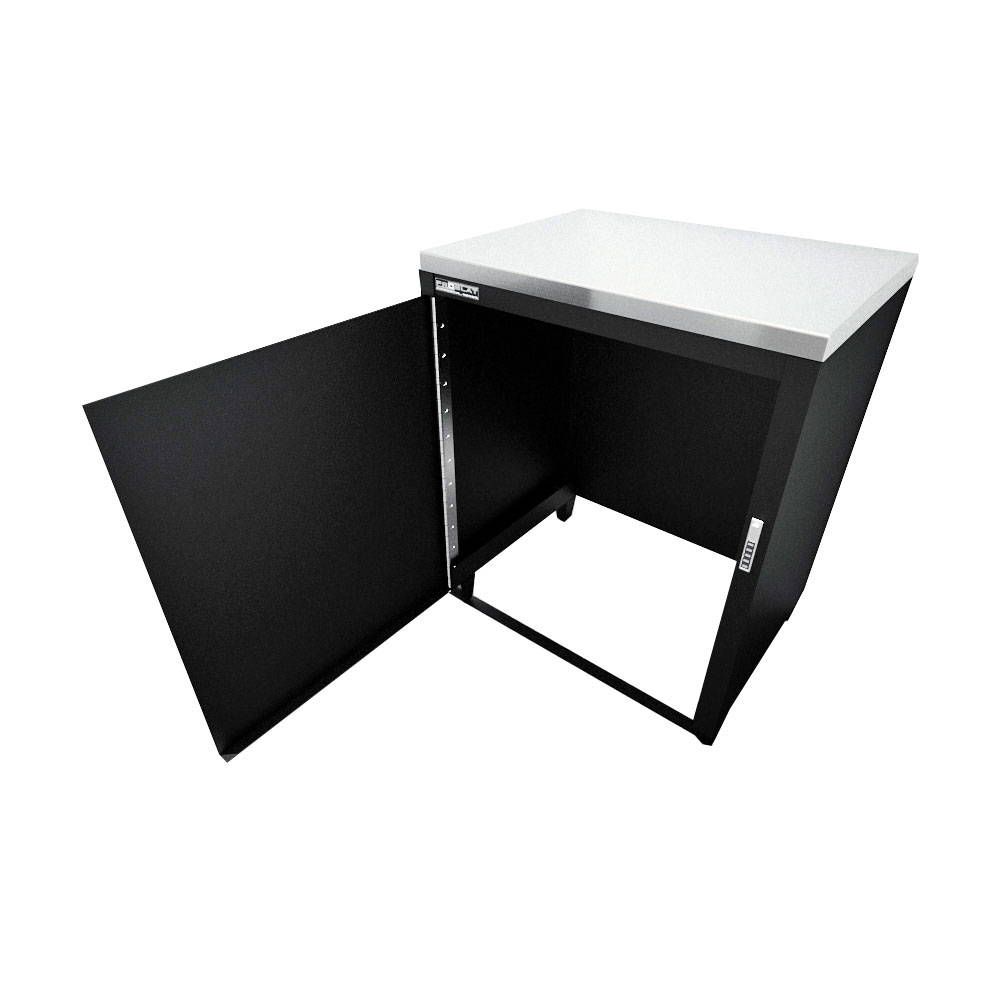 Sliding Shelves Base Cabinet
Pull Out Garbage Base Cabinet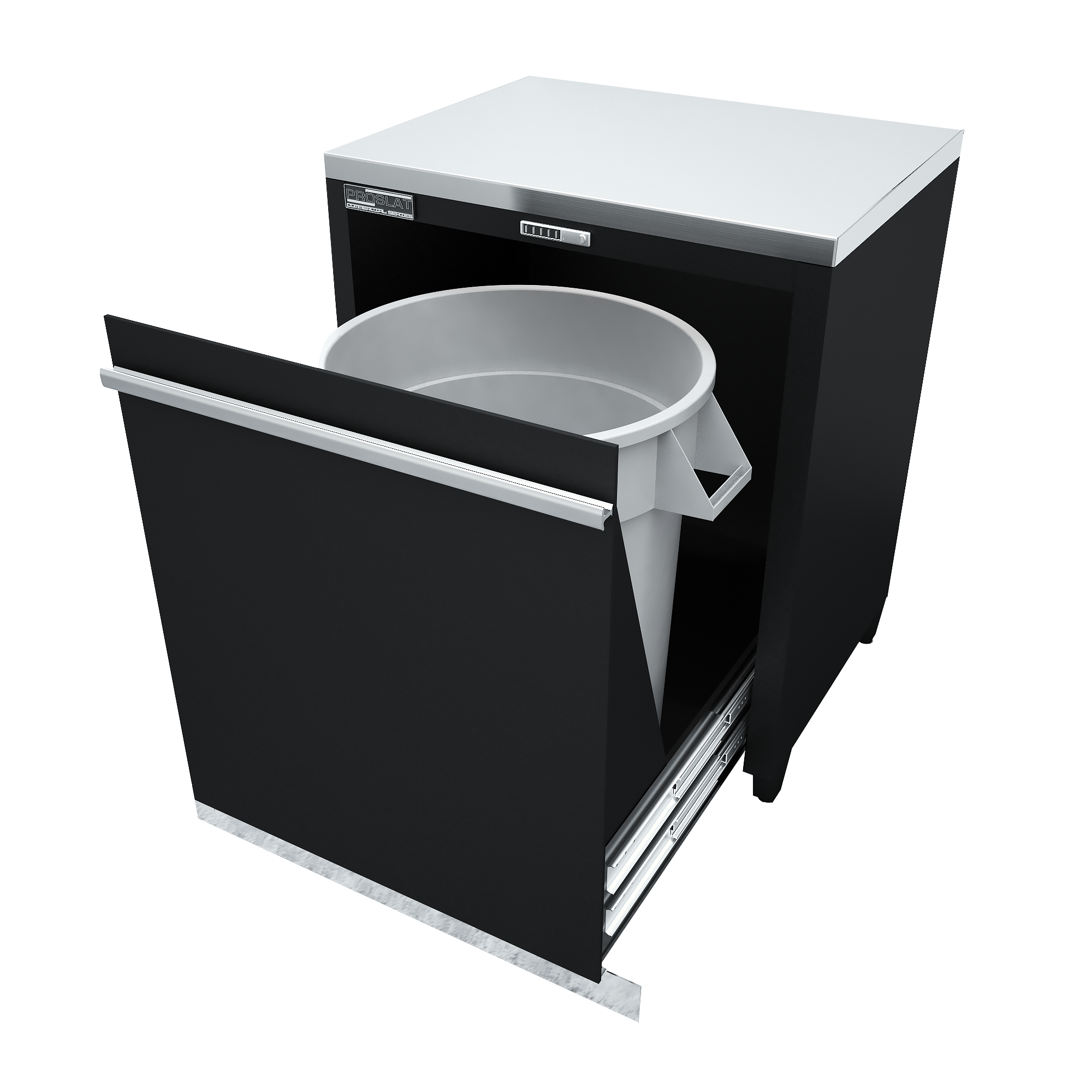 ---
Commercial Series Tall Cabinets boast four 250 lb capacity shelves and over 42 cubic feet of storage space. Lockers are another option if you are looking to store uniforms or personal belongings. Lockers come with three shelves and a hang rail.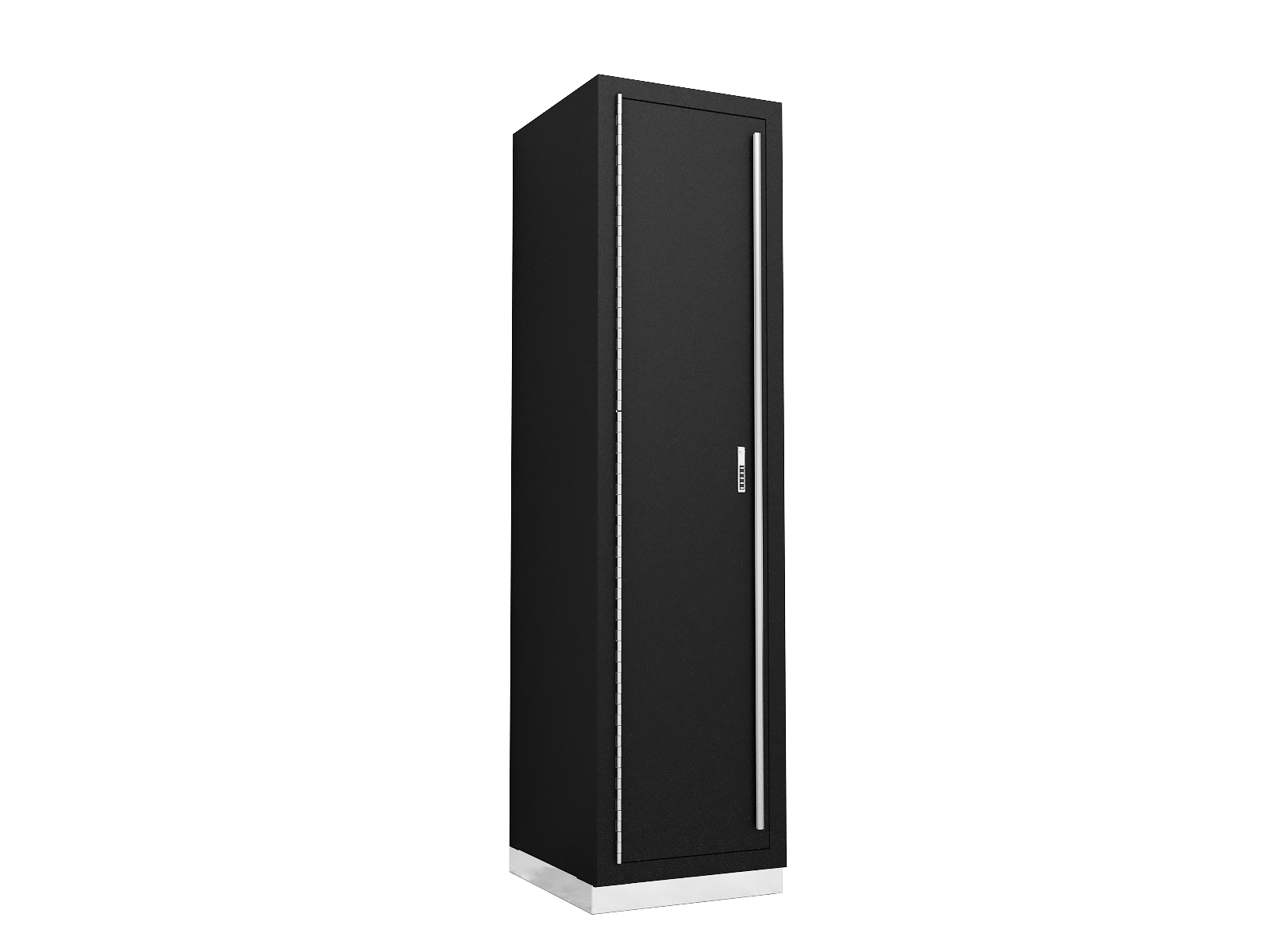 BRUSHED STAINLESS STEEL WORK SURFACES

---
Top off your tool chest or workbench with our heavy-duty work surfaces. Built with a solid plywood core and wrapped in 304 grade stainless steel, these work surfaces are built to last. Surfaces are built with a 14-gauge stainless steel.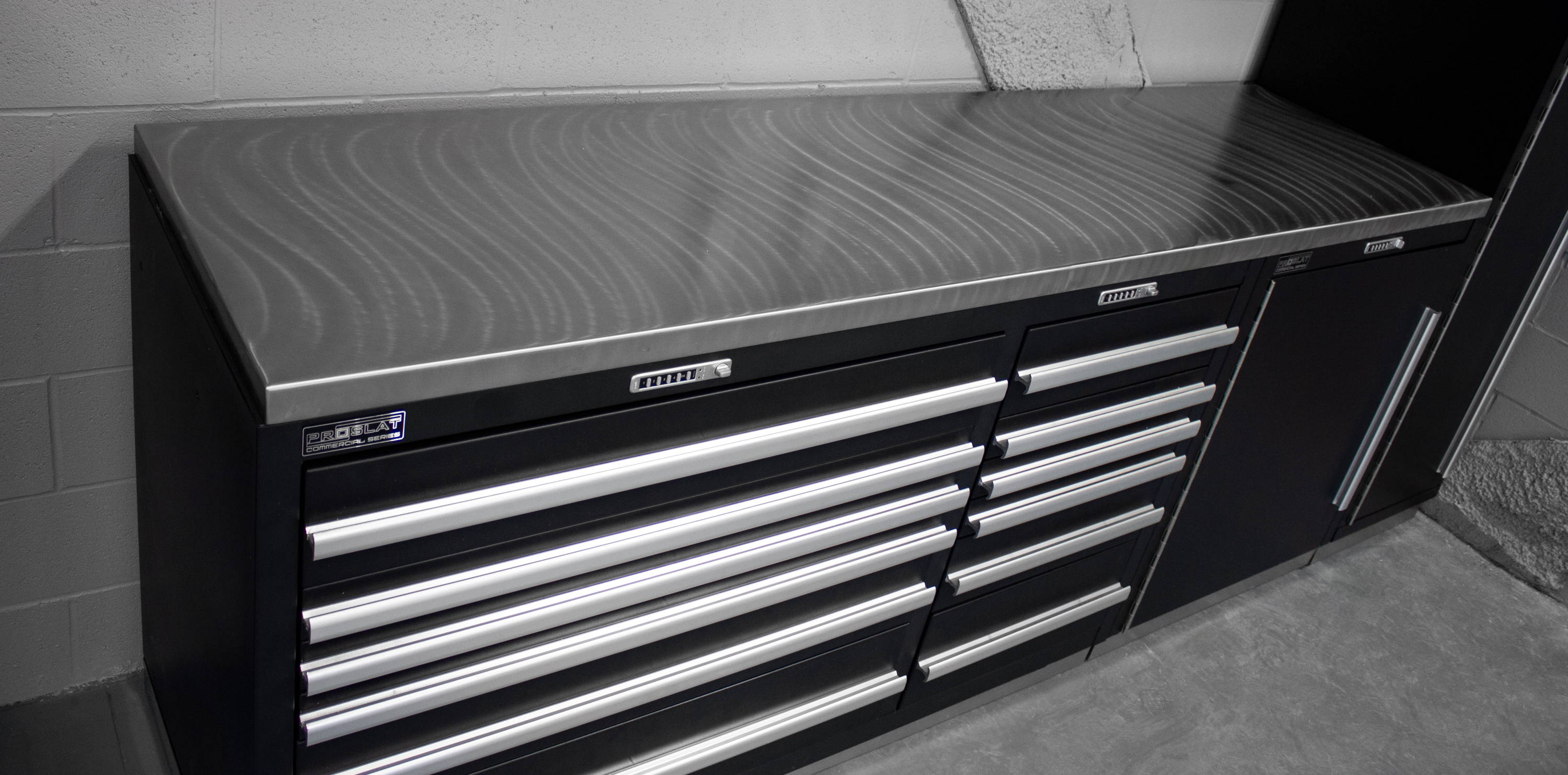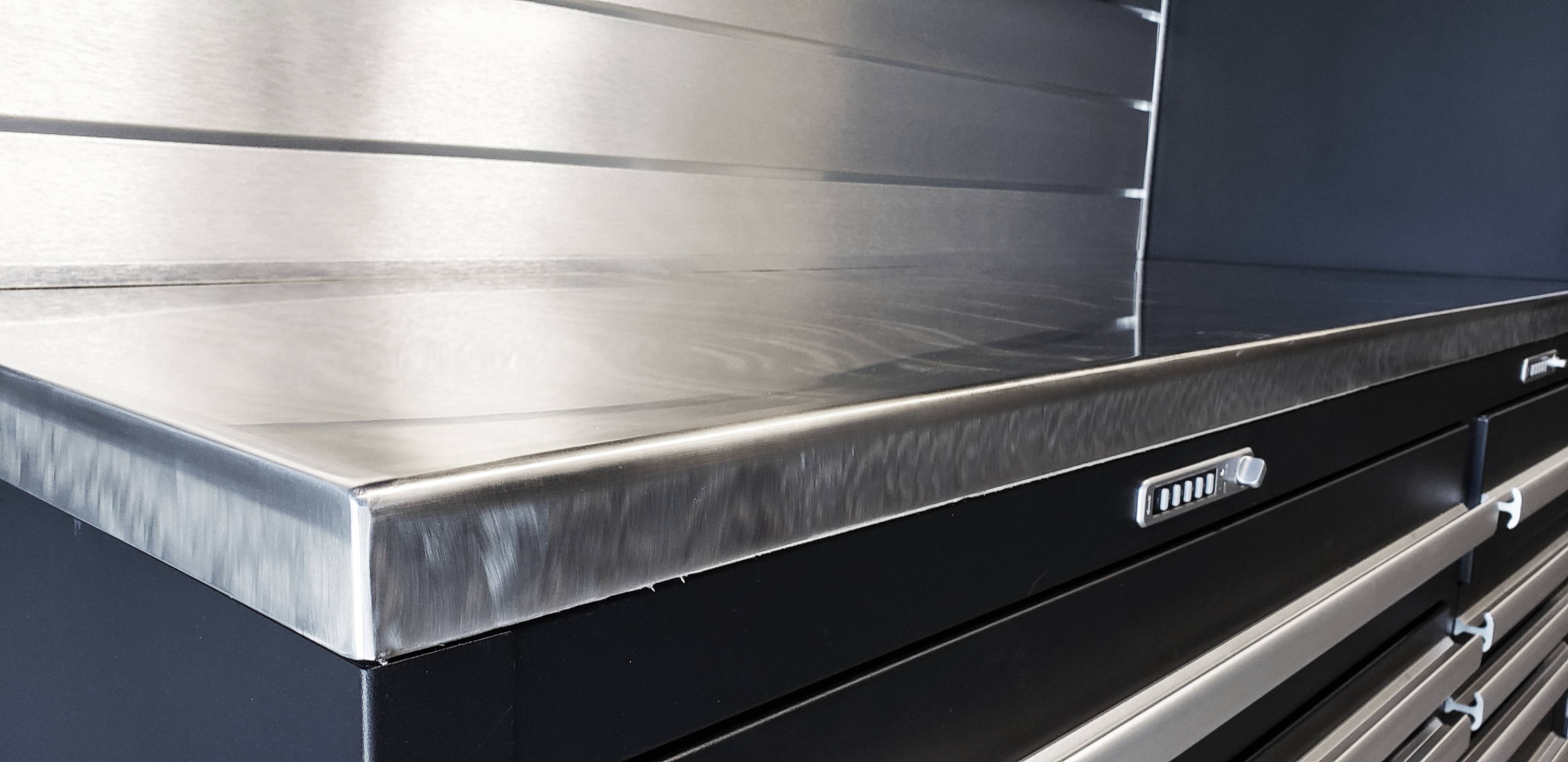 ---
Work bench leg kits are available in the choice of two lengths; 62 or 93 in. and are 24 in. deep. Work benches are built from 2 1/2  in. 10-gauge steel and can support up to 1000 lb.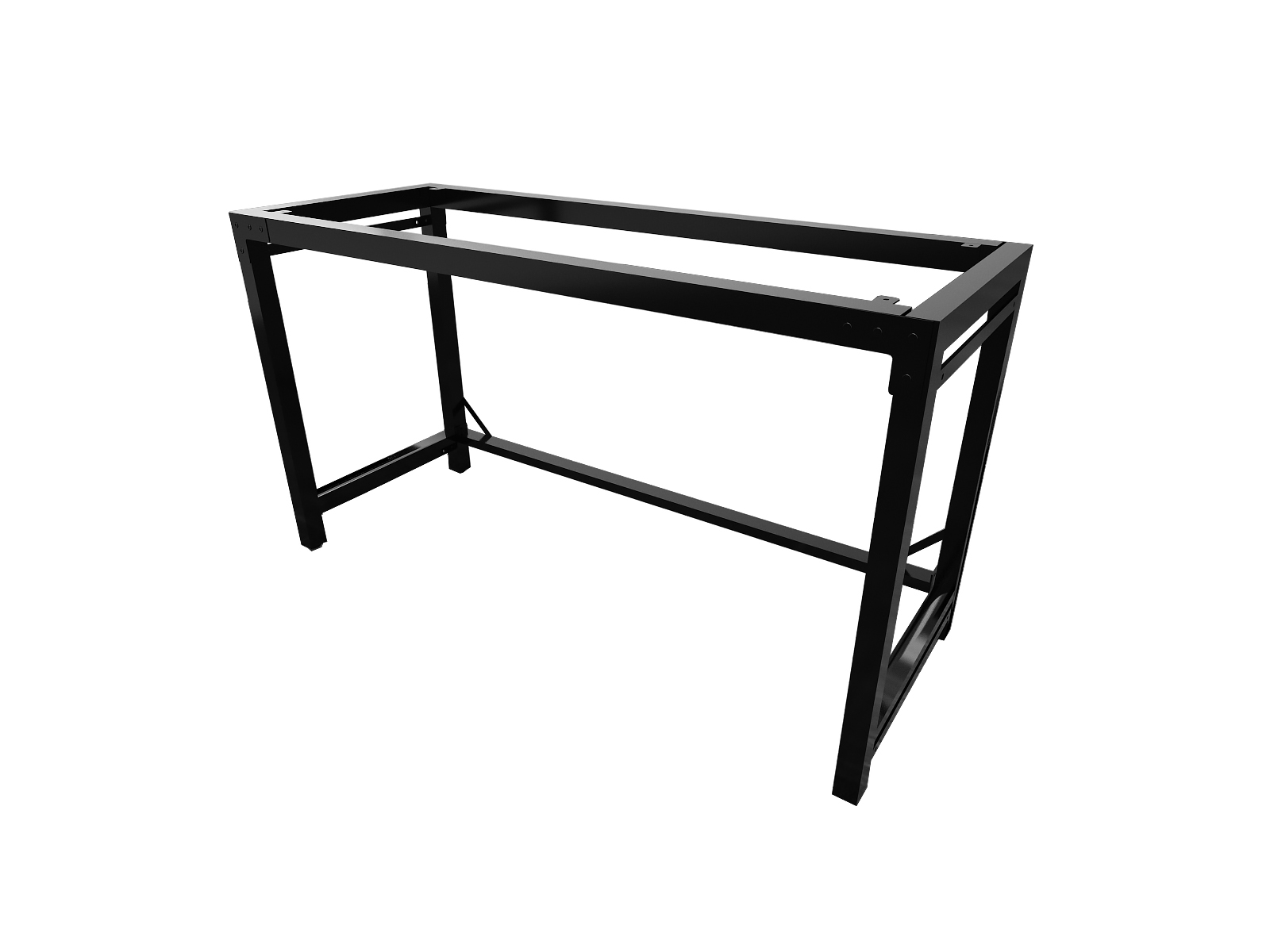 FREESTANDING SUPPORT KITS

---
Don't have a wall to mount to? No problem! Our freestanding supports mount to the back of a tool chest or work bench and can support up to 750 lb of wall mount cabinets and/or backsplashes.

CONTACT US FOR A COMMERCIAL SERIES CABINET SET QUOTE!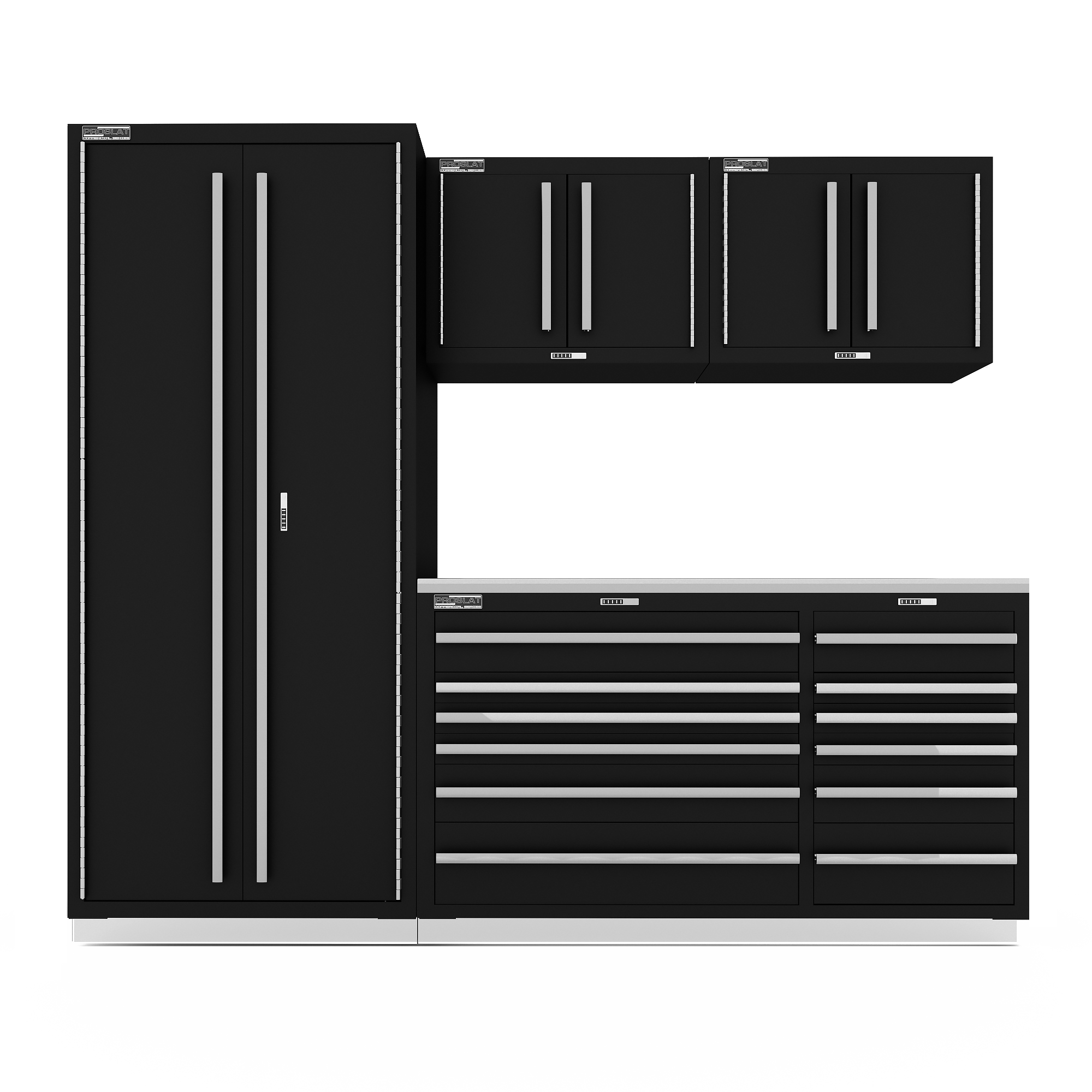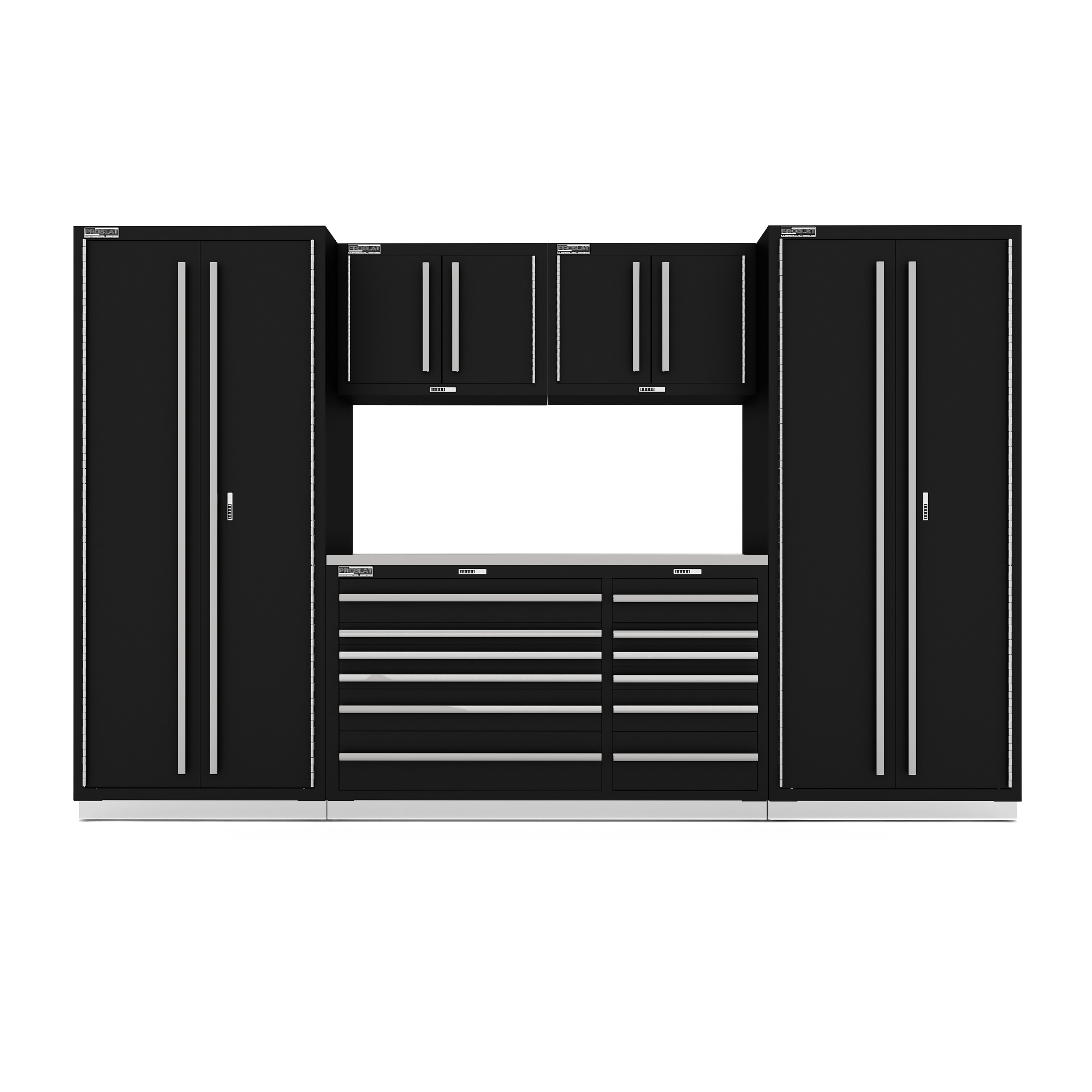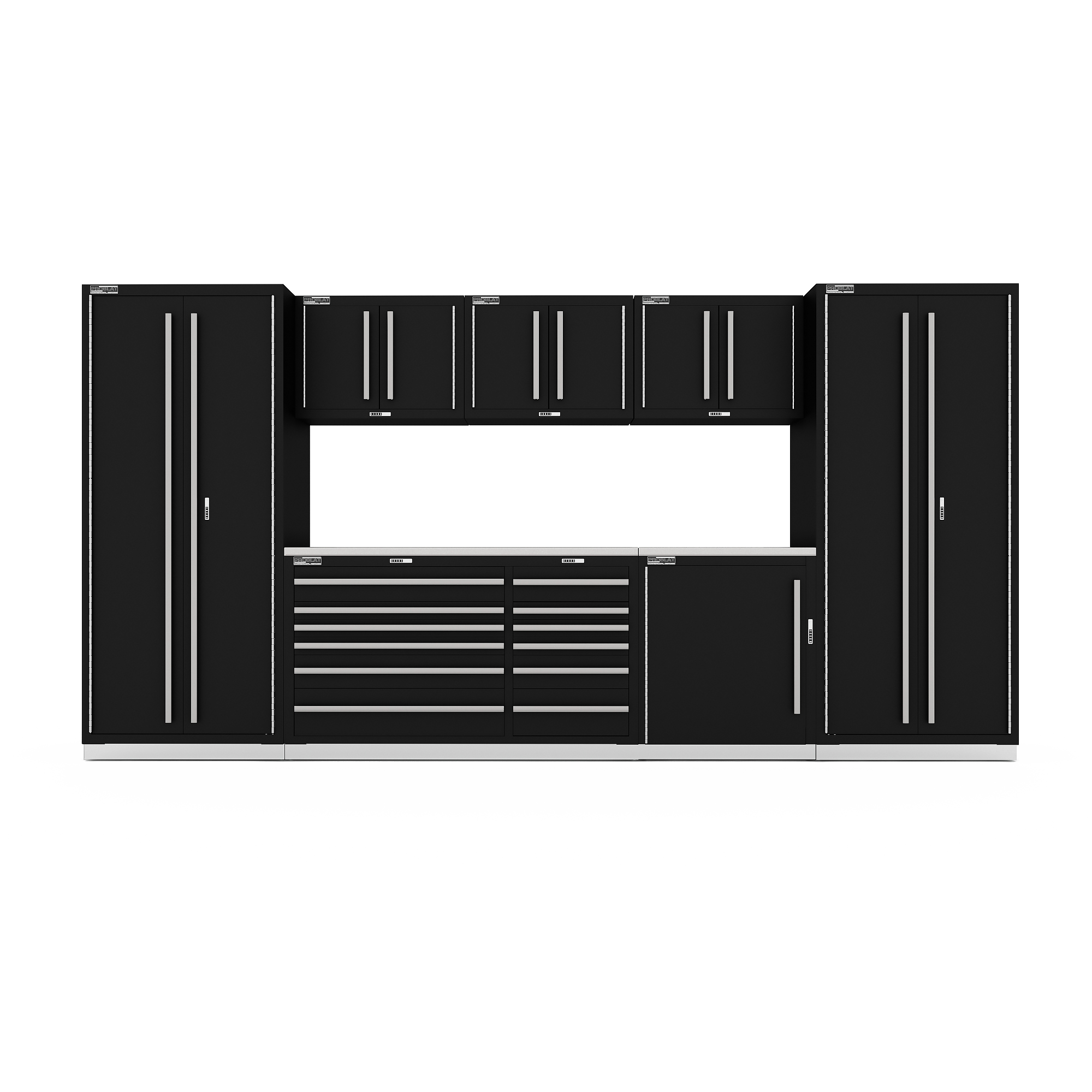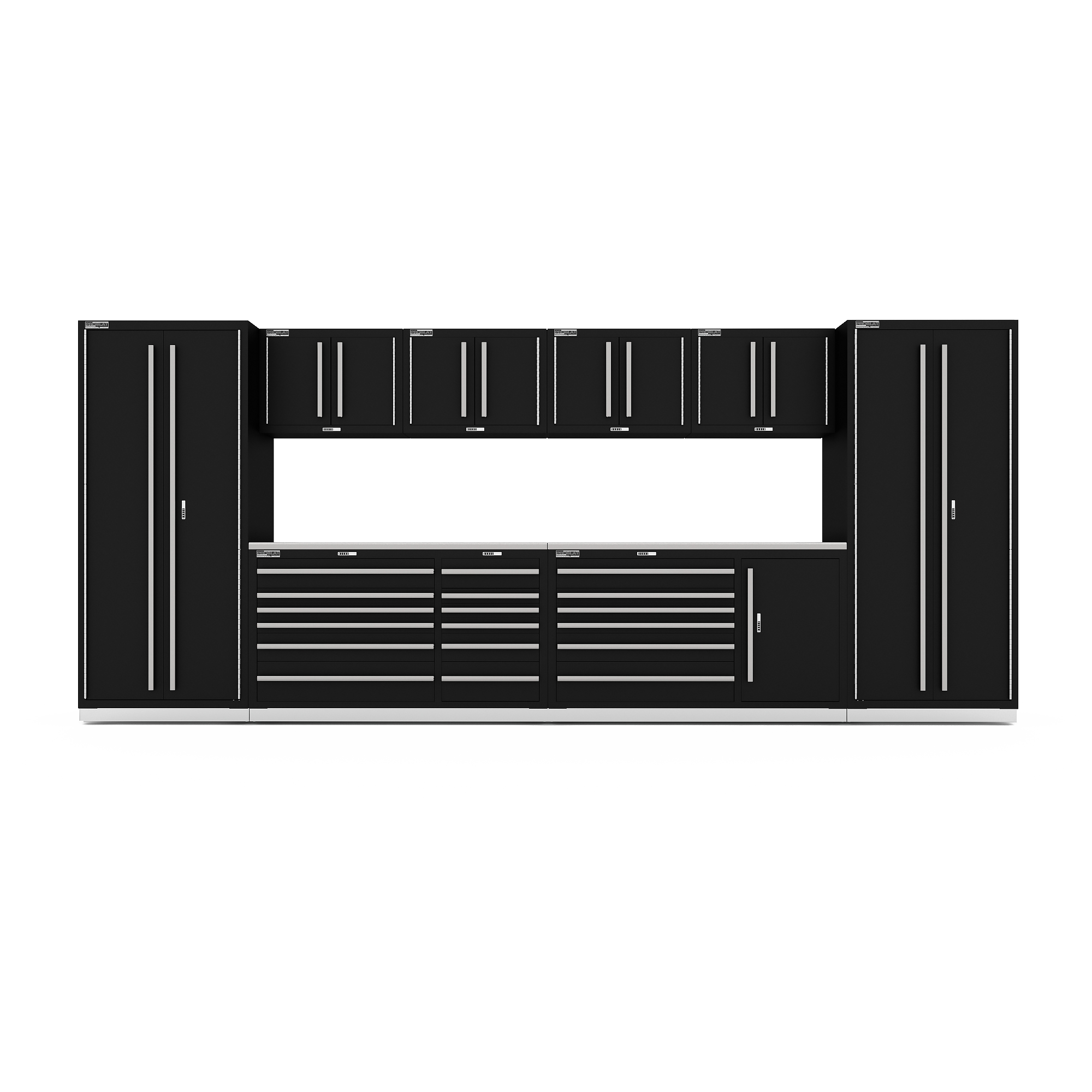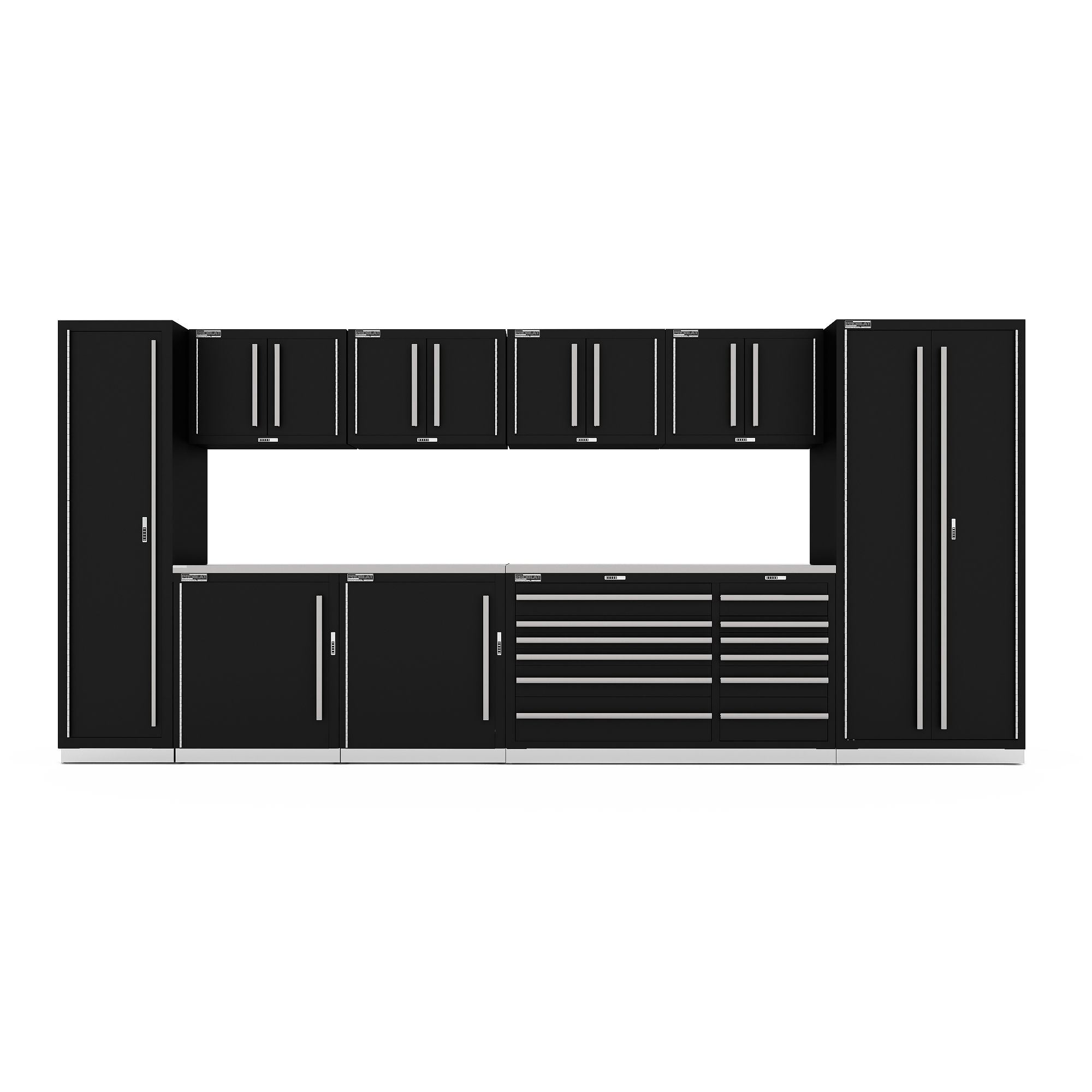 The commercial series cabinets by Proslat can easily be configured to suit your space and storage needs. Workstations can be adapted for single or team environments, and our dedicated Marketing Support Group can design and 3D model any combination of units to fit your space and budget. If you would rather send a direct email kindly contact daniel@proslat.com
Thank you!
This field is required
This field is required
This field is required
This field is required